Financial Aid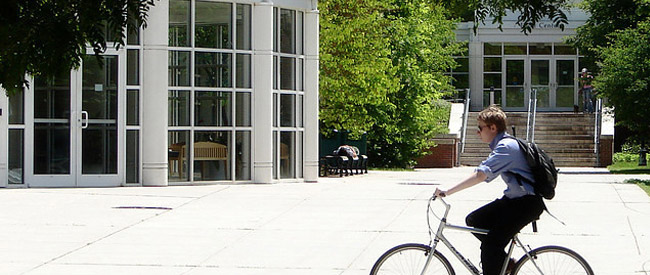 Because we believe that well educated people spread economic, intellectual, and social benefit throughout their community, Keene State College is committed to offering an excellent education to all qualified students, regardless of financial status or social standing. Therefore, the Financial Aid Office's highest priority is to help students in financial need by providing workable packages of merit scholarships and grants, loans, and campus jobs.
By applying to Keene State and completing the FAFSA before our March 1 filing deadline, you are applying for most forms of financial aid. That's all you need to do; the Financial Aid staff will get you all the aid you're qualified to receive. Note: The March 1st deadline does not apply to New Hampshire National Guard students who may complete the FAFSA at any time.
Returning Student? Visit our FA for Returning Students page for information tailored just for you.
---
Prospective Student? Discover just how affordable Keene State College can be. We're pleased to offer our Net Price Calculator to help you and your family estimate costs and out of pocket expenses for your college education. This tool will also assist you in exploring options to help pay for college. More about Net Price Calculator
---
The Financial Aid Office helps students afford college through financial aid packages and merit awards. In order to demonstrate financial need, you'll need to fill out the required forms, especially the FAFSA, on time. More about Applying for Financial Aid
---
No two students are alike, but if you are admitted to KSC and you qualify for financial aid, you will be awarded a package: some combination of scholarships (which do not have to be paid back), loans (which do), and work on campus (which, believe it or not, can be fun, and even educational). Determining financial need, cost of attendance, expected family contribution, award letters and conditions—what's it all mean? Find out here. More about Understanding your Award
---
---
Financial Aid Office
Keene State College
229 Main Street
Keene, NH 03435-2606
800-572-1909 • 603-358-2280
financialaid@keene.edu
Fax: 603-358-2794