Continuing Education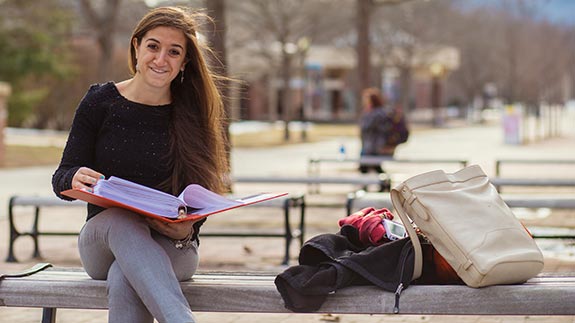 Continuing Education students are people just like you, with lives revolving around home, career, and community. Our programs are flexible to accommodate busy schedules, and we offer courses and academic programs in an array of subjects for learners of all ages. Please take a look at our offerings and contact us for more information.
Keene State Presents: Open College Tuesday, February 19, 6-7:30 p.m., Rhodes S203
Where there's fire, there's smoke! Updates on wintertime air pollution trends in Keene and public health impacts
Dr. Nora Traviss will discuss wintertime air pollution trends in Keene. Our city sits in a valley and often experiences air inversions on cold, calm nights with little wind. This can lead to a buildup of harmful particulate matter from wood smoke in the valley. Keene State is part of a community effort to share pollution data through real-time mapping and social media. This lecture will cover recent research and actions that residents can take to improve air quality. Public outreach videos completed by Keene State students will also be shared.
Open College presentations are free and open to the public.
Mark your calendar for March 19 and April 16 presentations.
Register Now
---
Programs at Keene State College are flexible to accommodate your busy schedule. We offer credit and non-credit courses in a wide range of subjects. More about Courses & Schedules
Search Courses
Tuition and Fees
Keene State College offers affordable undergraduate and graduate level courses for New Hampshire residents and out-of-state residents. More
Register Now
---
"KSC gave me a place to explore new ideas, meet new people, and pave a path toward my future."
Evthoxia Kyrousis
What'll it be? Microsoft Excel? Forensic Anthropology? Economic Analysis? Or maybe one of hundreds of other courses? As a Continuing Education student, you can take undergraduate courses for credit. Or you can earn a master's degree or receive post-master's certification in education at Keene State.  More about Degree & Certificate Programs
---
---
The Office of Continuing Education and Graduate Studies serves as the primary education and training outreach unit of Keene State College, providing lifelong learning to individuals and organizations throughout the state and region. More about About Continuing Education
---
Contact Continuing Education
Your degree is closer
than you think.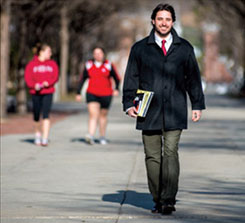 Think Keene State.
Office of Continuing Education and Extended Studies
continuing-ed@keene.edu
(603) 358-2290
Monday - Thursday, 8:00 AM - 6:00 PM
Friday, 8:00 AM - 5:00 PM
Elliot Hall, First Floor, Suite 144
Keene State College
229 Main Street
Keene, NH 03435-2605