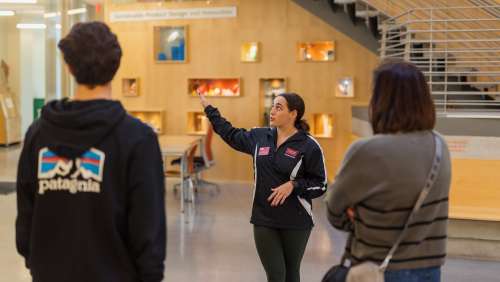 We can't wait to take you on a tour of our campus. You'll get to stroll through campus down Appian Way, walk through a classroom, and go inside Young Student Center, Mason Library, Zorn Dining Commons and Spaulding Recreation Center. You'll get a feel for what our campus community is like, which is one of the reasons our students love it here.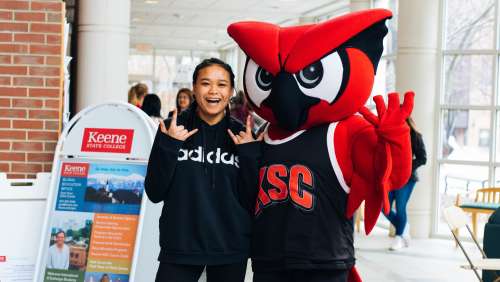 Come see what it's really like to be a part of Owl Nation. Sign up for one of our Admitted Student Days in March or April to learn how our supportive community, small class sizes, and high impact experiences can help you launch your future.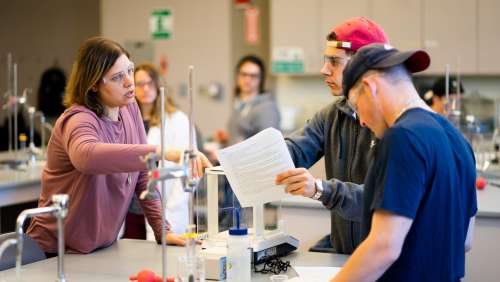 Experience a real class. Take a closer look at academic life, get a feel for the workload, and meet some students and faculty. Register now to visit a Keene State class.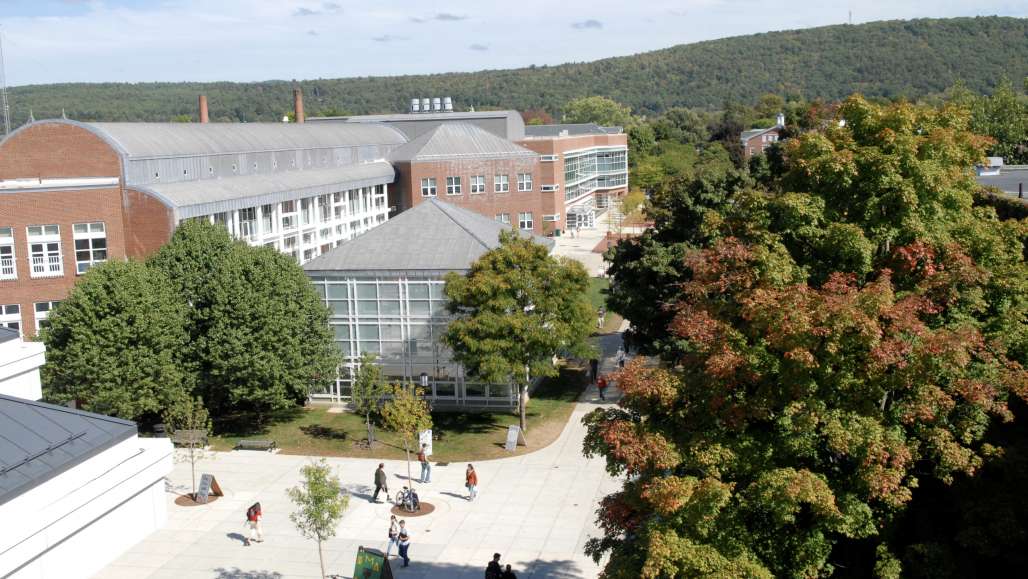 Virtual Campus Tour
Get the 360° view (literally) of campus from the comfort of home to see where you could be living and learning during your college experience. There are two ways to explore: Immerse yourself in the self-guided tour or get the student perspective from our video tour – or do both! Use our virtual tours to start imaging yourself on our campus. The best part is that you can take the journey at your own pace!
Virtual Tour
Parking
When visiting our campus, allow an extra 15 minutes to park in the visitor parking lot located on Wyman Way. Please display your printed tour confirmation on your dashboard when you arrive at visitor parking. (This will get emailed to you after you schedule your visit.) For more information, please call the Admissions Office at 800-572-1909 or 603-358-2276.
Campus Map