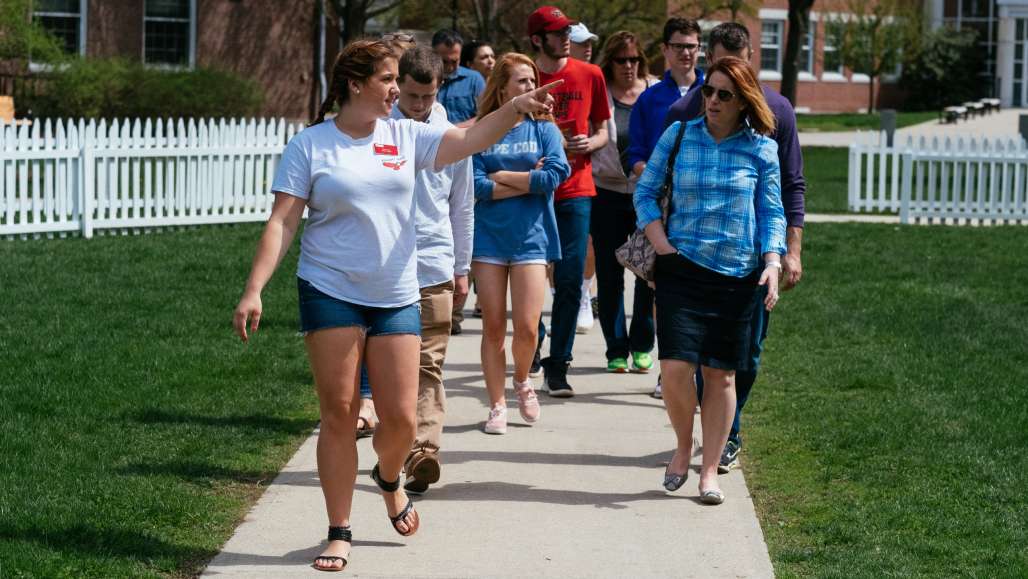 Welcome to Campus! Plan Your Visit
There is no better way to experience Keene State College than with a visit to campus. We're disappointed that due to the COVID-19 outbreak we cannot welcome you to campus in person. We are offering virtual Information Sessions at this time.
You'll still get a look at Keene State. You'll learn about our supportive community, life on campus, areas of study, and how a Keene State education will help you launch your future. We look forward to seeing you online.
Register for a virtual Info Session
Virtual Admitted Student Day
Admitted Student Day is going online. As a Keene State student, your journey will be defined by our supportive community, inspiring classes, and opportunities to try new things. Through this online experience, you'll get an up-close look at the different options available to you.
Adventure awaits. Reserve your spot today.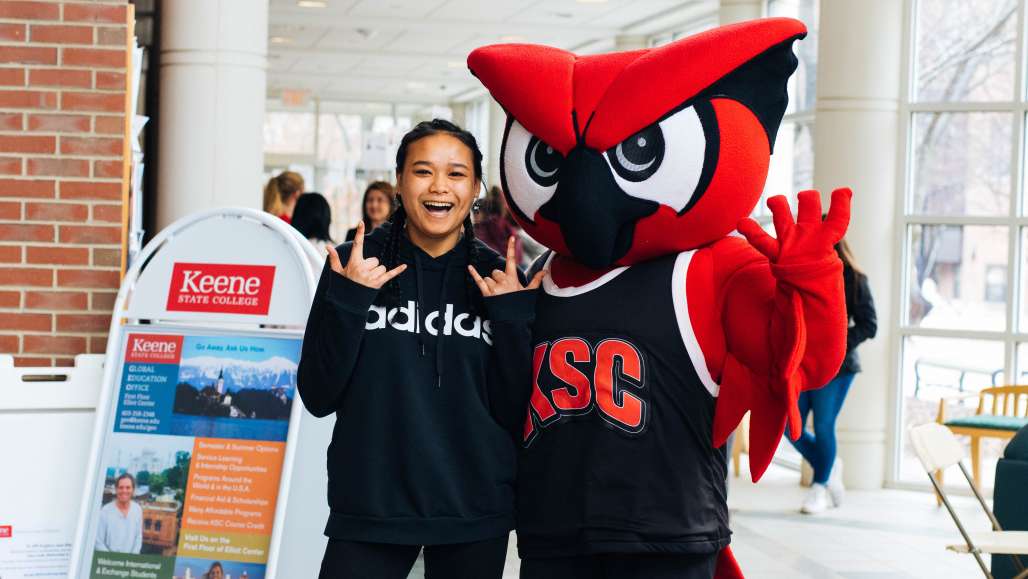 Discover Owl Nation Day
As a sophomore or junior, you're looking at colleges, and thinking about where you might want to apply. Visiting is the best way to get to know if a college is the right place for you, and it's fun! Come to Discover Owl Nation to join a scavenger hunt on campus, see where you would live and learn as a Keene State Owl, talk with our students and admissions counselors, and get answers to all of your questions. We're looking forward to meeting you!
Sign up for Discover Owl Nation
Group Tours
Keene State College cordially invites schools and student organizations to visit our beautiful New England campus. Group visits require at least two weeks' advance notice.
Sign up for a Group Tour