Residential Life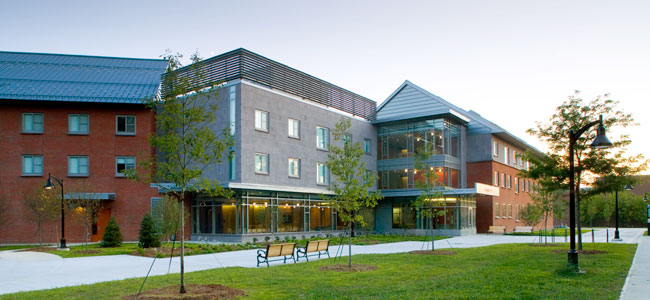 Announcements
Enrolled in Summer Courses? Interested in On-Campus Housing and/or Dining?
Housing we offer:
Summer housing is anticipated to be in Pondside 2 and is available on a weekly basis from May 19th - July 27th. The room rate is $175/week for a single bedroom in a 4-person apartment. Pondside 2 is a 124 student complex of 4-person, carpeted apartments. Each apartment consists of four single bedrooms, a shared bathroom, living area, and a kitchen equipped with a stove, oven, microwave and refrigerator. Each apartment includes living room furniture and a full set of bedroom furnishings for each resident. Students who live in Pondside 2 are responsible for the cleaning and supplying their bathrooms. Residential Life and Housing maintains the right to relocate summer housing if necessary. In case of a change in the location of summer housing, students will be notified as soon as possible.
First-year students: Please make sure you are checking your KSC Outlook email account for any important information from the Office of Residential Life! Any information coming out of this office will automatically be sent to that account. If you are having troubles accessing your email, please contact the IT Helpdesk.
IMPORTANT INFORMATION FOR FIRST-YEARS:
Please make sure that you have/are filing out your housing applications as selection dates and times are currently being sent out.
For your review and assistance we have created a First Year Housing Selection Instruction Guide, to help you better understand the selection process.
---
---
In order to ease your transition to college - and increase your chances for success - Keene State College requires all first and second year students to live on campus. This approach supports significant research indicating that first-year and sophomore students who live on campus are more likely to be successful academically, socially and developmentally.
The same research indicates that after the second year, the positive influence of life on campus has left its mark, and most students choose to live off-campus for their junior and senior years, though some do live in our limited number of on-campus apartments. More about Living On Campus
---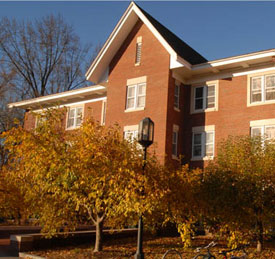 ---
---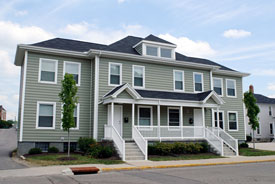 Looking for off-campus housing? Hoping to list your property for rent? Our off-campus housing site is your one-stop destination. More about Off-Campus Housing
---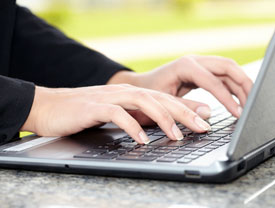 ---
---
The Office of Residential Life & Housing Services is open from 8 a.m. to 4:30 p.m., Monday through Friday. If you have questions about housing services (room assignments, housing contract, damage billing, etc.) and are unable to stop by the office, feel free to e-mail or call us.
Residential Life Office
603-358-2339
229 Main Street
Keene, New Hampshire 03435