Students Intern and Begin Careers with Ken Burns's Film Production House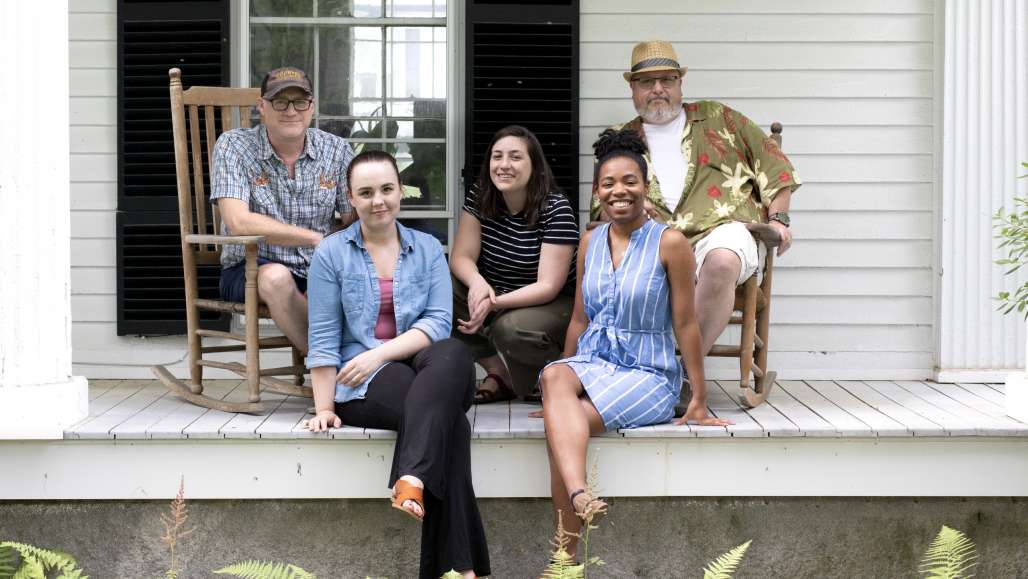 Keene State has a long-standing relationship with Florentine Films, the production house of Ken Burns, a documentary filmmaker known for his American history narratives. The connection between Keene State and Florentine Films opens doors for Keene State students in a variety of majors to internships and career opportunities. With locations in nearby Walpole, NH, and New York City, Florentine Films has worked with nearly 70 students through the past three decades. For 11 of those students, their internship experiences led to a full-time position with the production house.
It's one of the hallmarks of a Keene State education – working at successful businesses and gaining exposure to potential future career paths. For students studying film, history, or art, an internship at Florentine Films is an incredible opportunity for them to build their skills, expand their knowledge, and try something unexpected.
"The relationship between Keene State students and Florentine Films is valuable on both ends," said Dan White '95, a post-production supervisor who studied photography and film at Keene State. "First, to the students, the knowledge that they gain here. We teach important standards to students to better prepare them for film careers anywhere. And of course, we gain incredible students' knowledge. When they study at Keene State, they're getting exposed to the latest and greatest things. Whatever it might be, we get to learn from that."
Film studies major Becca Connolly '16 was accepted to an internship with Florentine Films her senior year. Now, she's an apprentice editor. "I knew that Keene State had a good film program and after I got here, I learned about this internship opportunity," she said. "In a lot of ways, as an intern, the experience helped me learn the aspects of the programs, such as Avid Media Composer. I was taking courses on how to use Avid while at the same time seeing how it was being implemented in a real-world setting."
Cat Harris '10 found her way to Florentine Films as an intern after graduation. As a studio art major, she had experience using photoshop, which she now uses in her job as assistant editor. "A lot of my studio art education at Keene State included problem-solving, getting critiqued, and needing to fix things," skills she says are vital to producing the best work possible for the documentaries.
"It's great to have Keene State students intern here because you get a lot of access to everything that is involved in documentary film production," said Cat. "You get to meet editors, assistants, apprentice editors; you get to know the workflow and see if it's something you want to do in the future. As an intern, you don't always get that access. Here, you can learn."
It's this experience at Florentine Films that gave many Keene State grads a successful start in film. Jennifer Dunnington '93 is now an Oscar-nominated music editor. Chris DeVito '08 travels the world as a post-producer/editor for House Hunters International. Lindsay Taylor Jackson '12 is now an independent filmmaker. Alex Cucchi '12 stayed after his internship at Florentine Films ended and is now an assistant editor. After completing a summer internship after graduation, Lynne Carrión '18 now works as an apprentice editor at Florentine Films.
To get a closer look at what Keene State grads are working on at Florentine Films, photographs used in Ken Burns's latest film, "Country Music," are now on view at Keene State's Thorne-Sagendorph Art Gallery. This is Country: Photographs from Country Music, A Ken Burns Film is open through December 6.
Related Stories