House Hunting Abroad – Via Television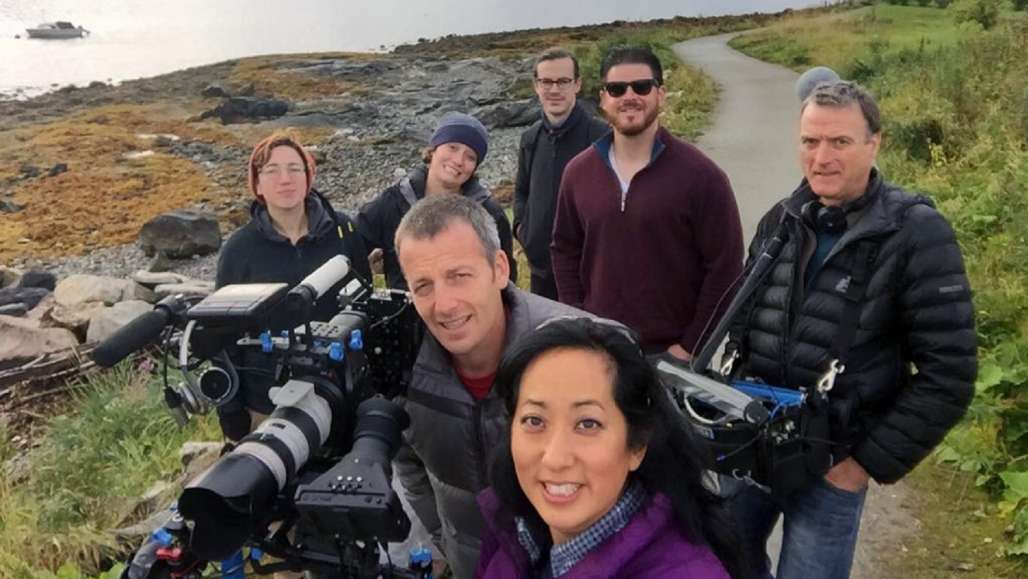 With 1.2 million viewers, the hit HGTV show House Hunters International follows prospective home buyers and their realtors around the world as they embark on buying property in a foreign country – from Australia to Croatia. Chris DeVito '08, a film studies major, is part of the team that helps craft the stories we see on screen.
"Through my Keene State network, I found an assistant editor role at House Hunters International," says DeVito. "It was tough at first, because I was a night assistant editor managing long overnight hours, typically from 7 p.m. to 5 a.m."
Within a few years, DeVito became an editor and is now a post-producer/editor. "I've edited well over 50 episodes," he says. "We're a pretty big company. There are crews going out all the time, all over the world."
House Hunters International has filmed in over 133 countries, shoots over 13 episodes a month, has toured over 3,700 homes, and has asmany as four crews filming simultaneously. Each episode takes five days to film, and the team has only 13 business days to get it edited and network approved.
"There's a massive amount of footage we sift through to find the story," says DeVito. "The show has a formula, but there is still an art to putting the episodes together. The thing that people like most about our show is living vicariously through the buyers. We're selling people on dreams. It's leaving the rat race and finding your fantasy vacation home or starting an exciting new job abroad."
DeVito points out that the stakes are higher when moving to another country, but the episodes are also very informative for US audiences – they get to see how far the dollar goes in other countries.
A lot of the buyers are super-fans of the show. "Thousands of people contact us every year hoping to be on the show, from all over the globe. They love the show everywhere, because everyone can relate to chasing that dream," he says.
DeVito jokes that he mostly sees the world through high-definition in his New York City office. "I rarely travel, but I was able to go to Norway in 2016, which was pretty awesome," he adds. "The cliché 'we'll fix it in post-production' is pretty true, so it was nice to be on location to collaborate with the crew on what works and what doesn't."
DeVito credits his success to his education. He chose to attend Keene State because he knew there was a good film studies program and attending a public institution meant he would graduate without too much debt.
"The cool thing about Keene State was that you were able try a bunch of different roles within film, from story development to being behind the camera to editing. The professors cover everything, and the program offers a lot of hands-on opportunities. That came full circle when I went out into the world. To make it in this business you need versatility, and to work hard – sometimes even overnight. Keene State left me ready for all of that," he says.
At House Hunters International, DeVito continues to be eager to discover new things. "I like learning about the different quirks and intricacies in different parts of the world. Like in the Singapore episode, the buyer won't have a car because it costs over $100,000 to have a car there. There are a lot of prohibitive costs because they try to limit the number of cars on the road to ease traffic."
With over 1,200 episodes aired to date, the craze of watching people house hunt around the globe doesn't seem to be going away anytime soon. "Our show dangles out these ideas and risks. Do you want to change your life? Moving abroad and broadening your horizons might be just want you need," says DeVito.
Watch a video on the making of the TV show.
Follow the show on Facebook.
Related Stories