Film Students Gain Insight from Keene State Grad and Documentary Filmmaker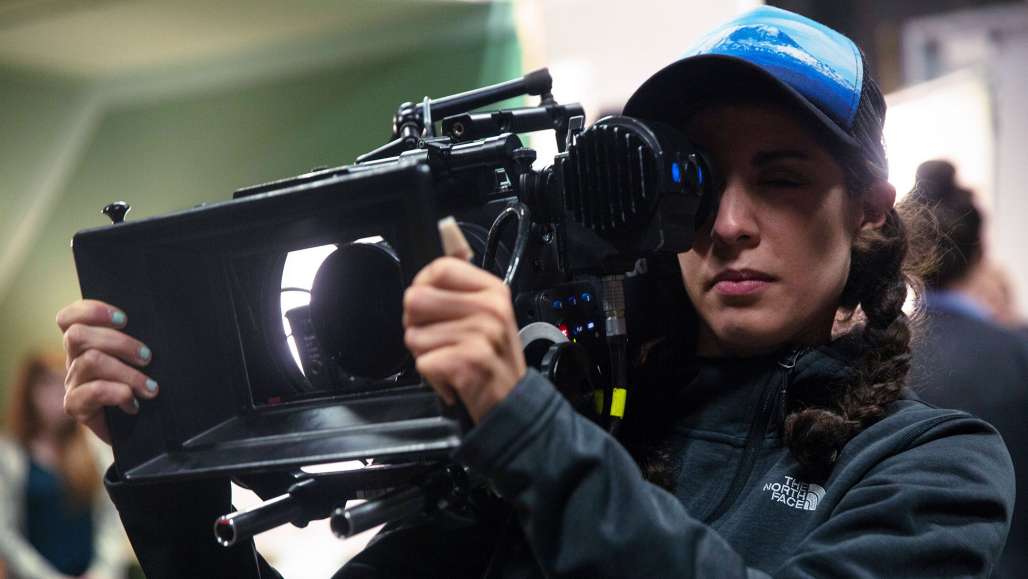 Lindsay Taylor Jackson '12 has traveled since graduating from the film program at Keene State, but she hasn't forgotten where she started, nor why she decided to see the world and capture it through a lens in the first place.
In 2011, Lindsay studied in Prague at the Film and TV School at the Academy of Performing Arts (FAMU), an opportunity made possible through the Keene State's Global Education Office. While there, she promised herself she would return to the Czech Republic to explore.
"Studying at FAMU was very academic, which I loved in the moment, but I made myself a promise that I would come back one day and explore the culture through a lens. In 2014, I saved up, moved back, and began looking for a story centered around the country's recent history. I especially wanted to dive into potential stories that related to citizens growing up under a strict communist regime."
The story she found was about Jaroslav, a man living outside of Prague whose desire to build a yacht and sail around the world persisted through the rise and fall of communism in Czechoslovakia. Over the next three years, Lindsay documented Jaroslav building his boat and interviewed the man himself, his friends, and family. She went as far as to move into a house down the road from Jaroslav's workshop to be as close to the story as possible.
The finished piece is being cut now by Craig Mellish, ACE., a Keene State alumnus and editor for Ken Burns at Florentine Films. In the meantime, Lindsay has been showing a teaser edit of the film to build interest in the project, with stops around the country – including Keene State. "Through college I grew really close to my professors and they became my good friends. I've stayed in touch, and there's still a sense of loyalty to them, so when they ask me if I want to present to Keene State students or they want to connect me with a student, I'll say yes because they've done so much for me in my life," said Lindsay.
On November 1, Lindsay showed the teaser edit to a number of Keene State faculty and students, answered questions, and met the current group of Keene State filmmakers.
"The students who came to the event were really excited, and their professors told me afterwards that it gave these students hope for careers in film. That was really powerful and beautiful." she said.
Lindsay says hope is a necessary tool for independent filmmakers because the even when their project goals are achieved, there is no guarantee of financial support or success.
"Independent filmmaking is really led with your heart. That's something my professors at Keene State instilled in me. Whether you do or don't achieve certain definitions of "success" in others' eyes, you're happy having done it because it was right for your own life."
Related Stories