Which Major to Choose? Future Careers?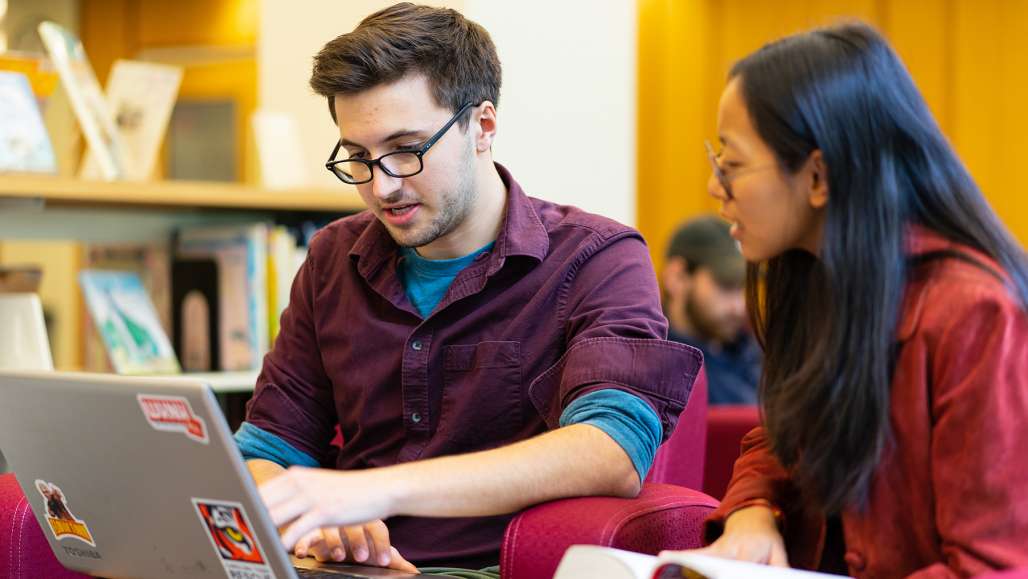 We're There for Your Student, from Enrollment through Graduation
Some students start college already knowing what they want to study and what career they want to pursue. Some students are still deciding. Whether your student has zeroed in on an academic path or plans to do some exploring, Keene State is here to help – from choosing a major right through applying for post-graduation jobs. Read on for five ways your student will be supported:
Major questions: What kinds of jobs do art majors get? What about geography majors? What's the best major for someone who's interested in big-picture ideas and hands-on work? What's the benefit of having more than one major, or adding a minor to the mix? What's the best way to try out a variety of major possibilities? The Academic and Career Advising Office has answers to these and more.
Finding academic success: Students who need tutoring or other help with their coursework can find it through their major department and through resources including the Center for Research and Writing, the Math Center, and Aspire.
Connections with professors: Keene State students love our professors, and the feeling is mutual. Helping individual students succeed academically is the top priority for members of our teaching staff.
In-demand skills: The skillset provided by a wide-ranging liberal arts education like that offered at Keene State is in demand by employers who seek people with strengths in communication, analysis, and teamwork. It is prized by workers who can use those skills to transition into new careers. Read about a Georgetown University study on the value of liberal arts.
Career prep: Keene State prepares students to successfully move into careers. A survey of 2017 Keene State grads showed that 98 percent were employed or in graduate school within a year of graduation. An emphasis on real-world experiences – internships in the community, hands-on research and creative work with professors, and travel to other countries – means our alumni are ready to take on the world. Students nearing graduation can get back in touch with the Academic and Career Advising Office for help with resume writing, job applications, on-campus career and grad school fairs, and job-searching help.
Related Stories