STEM Transformational Experiences to Promote Success
Funded by a National Science Foundation (NSF) Scholarships in Science, Technology, Engineering, and Mathematics (S-STEM) program, the STEPS Program provides scholarships, research opportunities, and academic and professional development support for academically talented, financially eligible students majoring in Chemistry or Biology at Keene State College.
To learn more about the STEPS Program contact:
Brian Anderson
Professor of Chemistry
603-358-2560
banderson1@keene.edu
How to apply
If you are interested in becoming a STEPS scholar, please complete and submit your application to Keene State College and indicate an interest in majoring in Chemistry or Biology.
Then complete your financial aid documentation (FASFA) to determine your scholarship eligibility. Review of applications for scholarships will begin in early March and will continue while funding remains.
Why become a STEPS scholar at KSC?
There's a high demand for skilled scientists and technicians in the U.S. Your bachelor's degree in Chemistry or Biology, along with the hands-on research experience you'll gain as a STEPS scholar, will set you on the path to succeed in a STEM career. The financial, academic, and career preparation support you'll receive will allow you to take STEPS toward a great future!
Photo Credit: Jon Gilbert Fox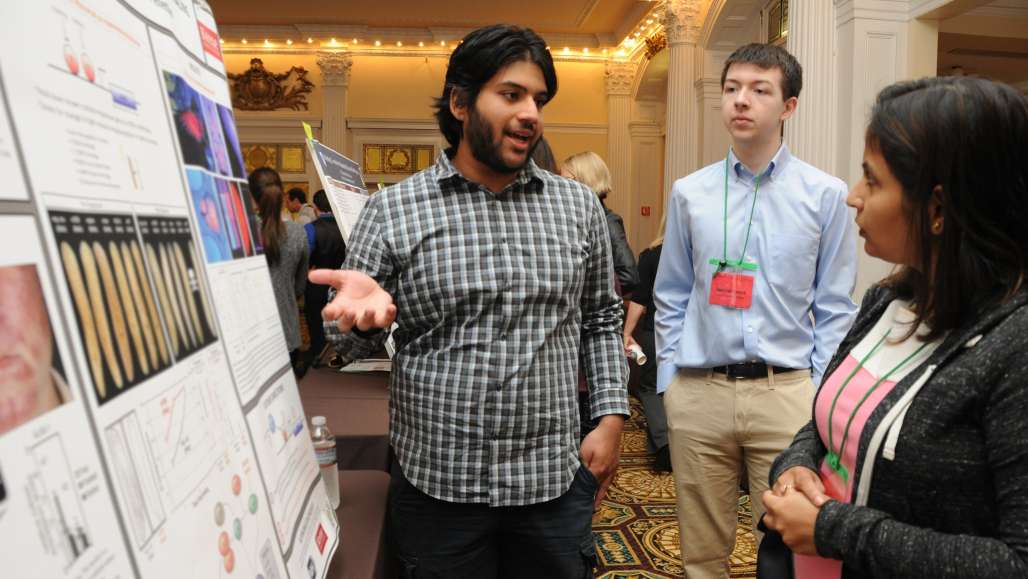 The STEPS program provides
Scholarships available for up to four years with an average value of up to $8000 per year with demonstrated financial need, on top of any other financial aid you may receive.
Peer course assistance: Upper-class students serve as mentors and tutors for required first year courses.
Paid research opportunities: You'll work closely with faculty researchers, applying what you learn in class to real-world, important research while gaining skills highly sought after by employers.
Internships: Build skills even further by working in local STEM industries.
Career preparation: Advisors help you work toward your future—assistance with job searches, resume building, interview skills, or preparing for graduate school. Connections with professionals and alumni provide valuable networking opportunities and the chance to learn from tskhe experiences of recent graduates.
A learning community: STEPS scholars learn and work together while forming relationships with their professors and mentors.
Eligibility Requirements
Enroll at KSC as a full-time student and declare a Biology or Chemistry major. Transfer Students are eligable.
Demonstrate academic ability or potential
Demonstrate financial need as defined by the U.S. Department of Education's Federal Trio Program low-income criteria
Meet citizenship/immigration status requirements
Academic ability potential may be determined the following
High school GPA of 3.0 or placed in top 20% of graduating class
High school science and math grades and range of courses
Academic or extracurricular activities related to research
SAT/ACT scores (if available)
College transcripts for transfer students
Or other demonstration of academic potential
Requirements for continued participation
Expected progress toward degree—required courses completed
Completion of 30 credit hours per year
2.5 GPA in chemistry/biology courses in year one; 3.0 in years 2 – 4
Overall GPA of 2.5
Continue to meet financial need criteria
Chemistry at Keene State
Chemistry students at Keene State experience hands-on training with all of the college's facilities and equipment through their coursework as well as original research projects with the faculty. Students in recent years have gained real-world practical training by engaging in independent study and research projects, participation in summer research at KSC or at other institutions, and through internships, coops, or employment in local industry
Chemistry Overview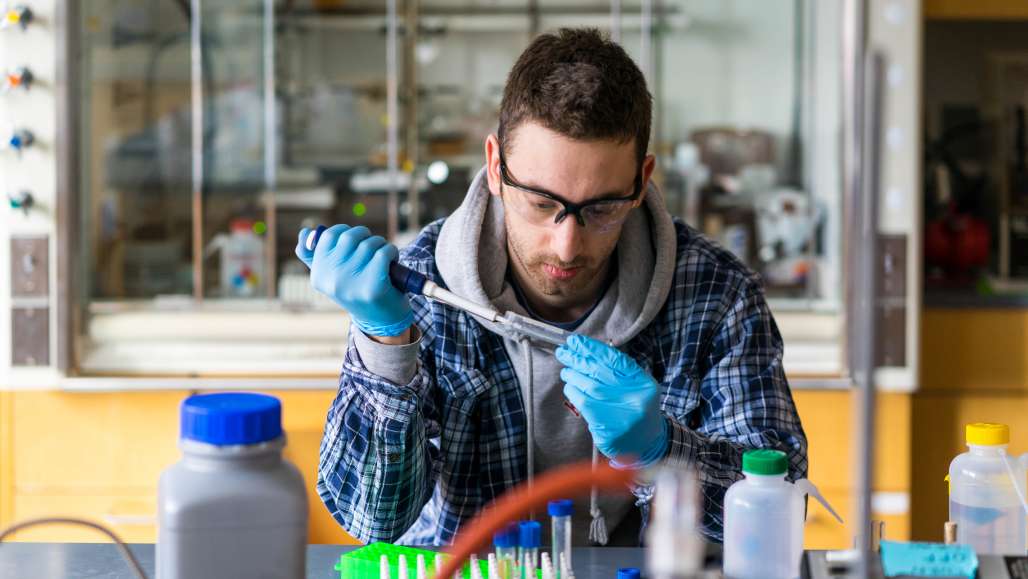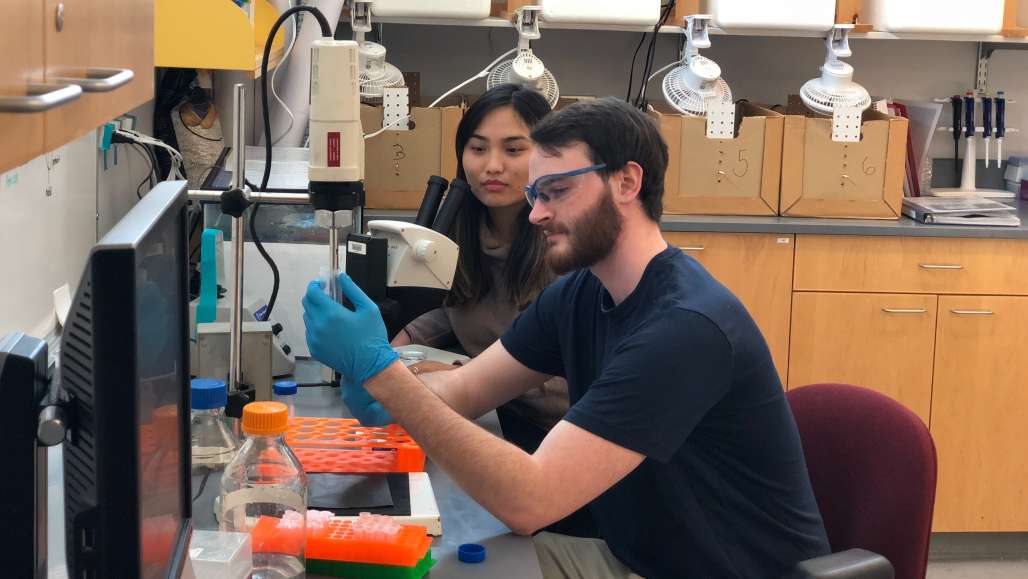 Biology at Keene State
From genomics and regenerative medicine to the ecology of the wildlife and natural environment of New Hampshire and beyond, our curriculum offers broad-based training in the most exciting areas of modern biology. Students can pursue a Bachelor of Arts or Bachelor of Science degree, as well as a Biology Minor.
Biology Overview