Keene Endowment Association: How Will Your Donation Impact the Future?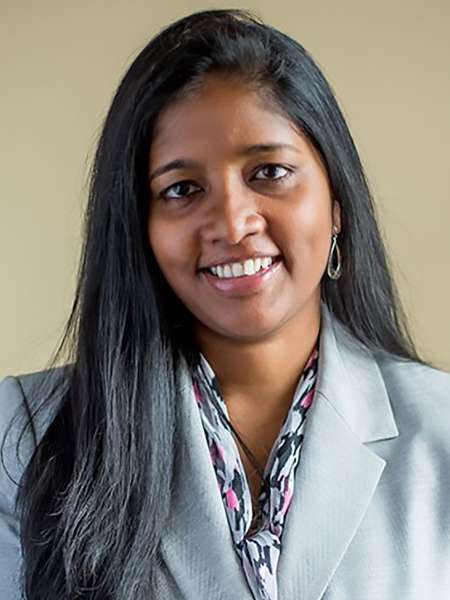 A Letter from Indrika Arnold
Keene Endowment Association President
As the recently elected President of the Keene Endowment Association (KEA), I am pleased to share updates on the important work that the board continues in support of Keene State College students. Now in the Association's 64th year, the KEA Board of Trustees is ever committed to their mission of enabling Keene State students to reach higher, go further, and pursue excellence through a liberal arts education energized by real-world experience.
Over the past three years, the KEA's investment portfolio has grown from nearly $9 million to over $19 million with a total of 79 endowments that support scholarships and programs. The portfolio is comprised of three funds – the Total Return Fund, the Sustainable and Responsible Investment Fund, and the Income Only Fund. Throughout the past fiscal year, Keene State students have benefited from more than $310,000 in KEA scholarship awards.
The KEA is committed to setting aspirational goals that expand student access to an education in which they can learn creatively in college programs that incorporate leadership projects, undergraduate research, internships, study away in the US and internationally, and professional experience. With this in mind, the board plans to revisit KEA's strategic plan to align with the broader College strategic planning process beginning in 2022.
We invite you to join us in supporting current students and future alumni!
---
How Will Your Donation Impact the Future?
Make a lasting impact
For sixty-four years, The Keene Endowment Association (KEA) has stewarded gifts from alumni, parents, and friends to help Keene State College students focus on their studies and their dreams, instead of worrying about financial hardships. The KEA oversees an investment portfolio of endowed funds to provide scholarships and support programs in perpetuity by making awards from interest payouts.
Create a responsible future
Introduced in 2016, the option for Sustainable & Responsible Investing was created for donors who want their funds to be invested in undervalued, high-quality companies that provide long-term competitive financial returns as well as a positive impact in the communities and environments in which they operate.
How you can make a difference
Whether you can give a one-time gift, or an employer-matched donation, or are able to remember KSC in your final arrangements, your generosity is appreciated, and needed.
Leave a bequest
Naming KSC as a beneficiary in your will or trust is an easy way to make an impact. The Marion T. Wood Society, founded in 1996, honors alumni and friends who have chosen to make a gift through their estate or have otherwise created a planned gift to benefit the College. Like Marion Wood '26, a legendary alumna, professor, administrator, and friend of the College who left a significant gift in her will, members of the Marion Wood Society choose to include KSC in their estate plans.
Establish a fund
Many alumni over the years have created scholarship funds in their name or the name of a loved one. This is a wonderful way to commemorate your own KSC experience or to honor an important person in your life. It ensures remembrance and helps future generations have a connection to alumni who have gone before them, and who continue to impact others.
Learn more by visiting https://www.keene.edu/development/kea/ or contact the Advancement Division at 603-358-2620.