First Person Project: Brett Roberts '20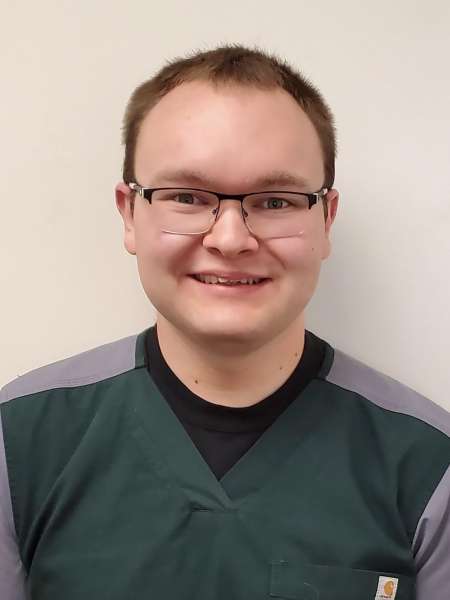 We Prepare Leaders for Opportunities in the High-Demand Healthcare Field
Brett Roberts '20, BS Nursing
Registered Nurse, Amoskeag Health, Manchester, NH
At Amoskeag Health, it takes most new nurses a month to get up to speed in their jobs. Not Brett Roberts. Thanks to his solid start at Keene State College, he was trained within a week. "You would think he has years of experience," said his boss, Minersa Taletovic.
Brett credits his success to his education. "Keene State College prepared me with the knowledge, skills, and attitudes I need to be a professional nurse," he said.
Less worry about cost gives students room to concentrate on classwork
Financial support helped free Brett to focus on academics. He earned a scholarship that covered his educational costs in exchange for a commitment to work in a region where health professionals are in short supply.
"The financial burden tends to be the biggest issue for students. The more help they can get overcoming that, the more relaxed and at ease they feel. They can perform better and have more time to focus on their studies rather than work," said Lynn Lagasse, assistant clinical professor of nursing.
Keene State's programs build leaders
Brett points out the key ways Keene State prepared him to succeed:
Real-life experience. Brett worked as a medical assistant at an urgent care center when he was an undergrad, and in a Veteran's Affairs intensive care unit for his final summer before graduation. That firsthand contact with patients taught him how to communicate effectively with them and how to convey their needs to their doctors.
Small class sizes. The 13 students in his class worked together and built relationships with their instructors. "Our students get a lot more personalized attention. We're right with them every step of the way. Typically, in a large setting you just can't foster that," Lagasse said.
Hands-on instruction. Students train in Keene State's simulation laboratory, a true-to-life art replica hospital room complete with lifelike mannequins. There, students start IVs, practice CPR, and even take part in delivering babies.
"Everything you need for your foundation of understanding is there," Brett said.
First-generation students find a home at Keene State
"Many of our students are first-time college-goers in their families," Lagasse said. "It's a whole new world where there's no one in their immediate family who can help them navigate."
Brett was one of those first-generation college students, and he was apprehensive about attempting a four-year degree. But now, with his Keene State bachelor's degree in hand, he has big plans for his future. He's working toward his graduate degree and aims to become a nurse practitioner.