The Keene State College Alumni Association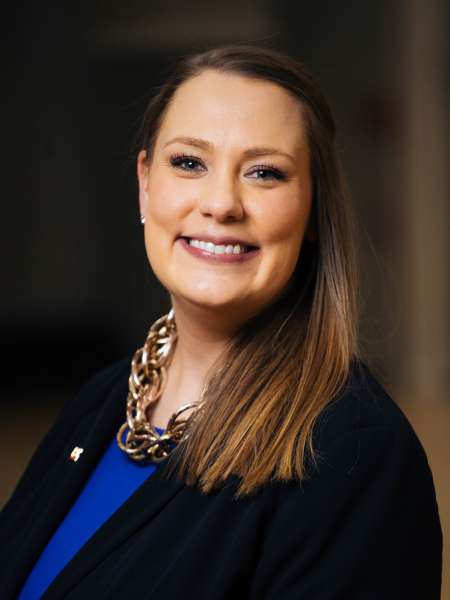 A Letter from Kristin Mehalick Brooks '11
Keene State College Alumni Association Board President
It has been a pleasure to serve as your Keene State College Alumni Association (KSCAA) President this past year. As we look forward to the new year, I'd like to take the opportunity to say thank you. The Alumni Association has an outstanding staff, a dedicated board of directors, and enthusiastic alumni volunteers who support the College and alumni.
Over the last year, the board has focused on specific ways to engage alumni
through a variety of avenues that include volunteer opportunities, virtual communications, philanthropical giving, and events. Despite the challenges of the pandemic, we were able to connect with alumni and friends during our first in-person alumni weekend in two years, as well as several virtual and regional events. Alumni are also volunteering virtually at KSC through classroom presentations, career fairs, and mock interviews. If you are interested in reconnecting and getting involved with KSC, now is the time! I invite you to work with us in continuing to expand our outreach, our programs, and our support for Keene State College.
I am proud to be part of the KSC Alumni Association and I'm excited for the future!
Meet the Alumni Association Board of Directors and share how you want to get involved at https://www.keene.edu/alumni/association/