Kids on Campus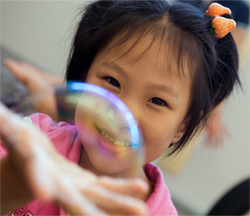 2018 Summer Programs
Welcome to the 13th year of Kids on Campus! Offered by Keene State's Office of Continuing Education, and held on our beautiful campus, this program combines fun and learning for youth entering preschool through grade 8. We're excited about our 2018 offerings and look forward to having your child join us. Most classes run a half day (9 a.m.-noon or 1-4 p.m.) and are designed for students in grades 1 - 2, 3 - 5, and 6 - 8. We encourage you to select classes based on your child's interest and maturity level. If you have questions about class content, please don't hesitate to contact us.
Registration is now open. Register online, by mailing in the registration form on the back of our brochure, or stop into the Continuing Education Office in Elliot Hall.
Check out the Summer 2018 schedule with the links below, or view our brochure
June 25 - 29 (Full day dance camp, offered in collaboration with the NH Dance Institute). Please note: Before or after care not available for this camp.
July 9 - 13
July 16 - 20
July 23 - 27
July 30 - August 3
Weekly fees are $150/half day; $225/full day; $250/Preschool; and $275/Go STEM!
Parents are responsible for supplying snacks and drinks for break time, and lunch for full day campers. Parents are also responsible for walking children to their class and picking them up in the same area at the end of their camper's day. Keene State staff members supervise all breaks, bring full day campers to a lunch area, and lead an activity before bringing campers to their afternoon classes.
Limited Counselor in Training (CIT) opportunities are available. CITs gain valuable experience by working directly with the teachers and children in the classrooms. The cost is $75. Contact hjasmin@keene.edu for more information.
If you have any questions about Kids on Campus, please contact the Continuing Education Office at 603-358-2290 or continuing-ed@keene.edu.
Keene State College's federal tax ID number is 02-6000-937.
---
Contact Continuing Education
Your degree is closer
than you think.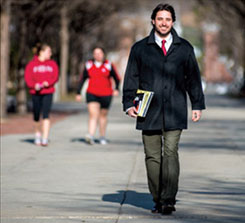 Think Keene State.
Office of Continuing Education and Extended Studies
continuing-ed@keene.edu
(603) 358-2290
Monday - Thursday, 8:00 AM - 6:00 PM
Friday, 8:00 AM - 5:00 PM
Elliot Hall, First Floor, Suite 144
Keene State College
229 Main Street
Keene, NH 03435-2605