Get Connected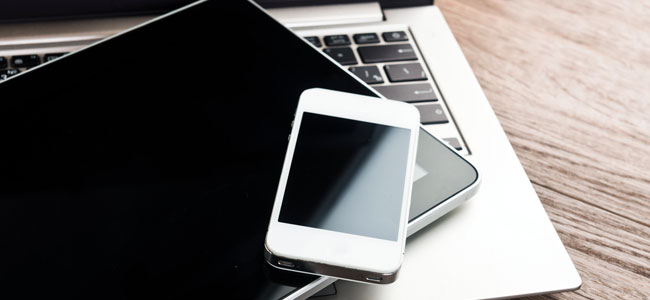 MyKSC - Student Portal
MyKSC is the official KSC student Web portal. It's the place where students have access to a link for their Office 365 e-mail accounts, campus announcements, register for courses, pay tuition, access class transcripts and grades, and review class schedules.
Login/Password/E-mail Address
An email with a subject line, "Set up your KSC NetID and Email", is sent to students in their personal email accounts. There is a link within this email students click claim their KSC NetID, set-up a password, receive their email address and enroll in the Password Reset Service.
The NetID is used to log into most KSC technology resources. Email addresses for students are: firstname.lastname@ksc.keene.edu and can be located in the KSC Directories page. Note: In case of duplicate names, numbers will be added.
Class Schedule
Class schedules may be viewed (and printed) in the Academic Planning section under the Student Services tab in MyKSC. Click My Class Schedule and follow the prompts.
Mobile
MyKSC mobile allows students to conduct academic activities on their mobile device such as; search and register for classes, academic planning, view grades, pay bills, and more! To access MyKSC mobile, go to the MyKSC Login page on your mobile device.
Getting Help
In the upper right hand section of every page are: Feedback and Help. Feedback is quick online access to the KSC ITG Helpdesk. Once the e-mail form is sent, it is received by the KSC ITG Helpdesk. Help will provide information specific to the page you are viewing.
Canvas and QuikPay Login
Login information into Canvas and QuikPay can be located through Bookmarks found on the MyKSC home page. Learn more about Canvas
Student Surveys
MyKSC has a survey tool available to faculty/staff and students. Surveys can be delivered directly to MyKSC accounts providing a quick and easy method for collecting information. To begin this process, contact the HelpDesk.
Student Communications
MyKSC announcements are the main vehicle of communication to students and follow the Communication Guidelines for Student Communications. Any KSC affiliated department or student organization/club may post an announcement to MyKSC for students.
Computer and Network Use Policy
Please be familiar with the Computer and Network Use Policy and the student communications policies.