The Sound of Excellence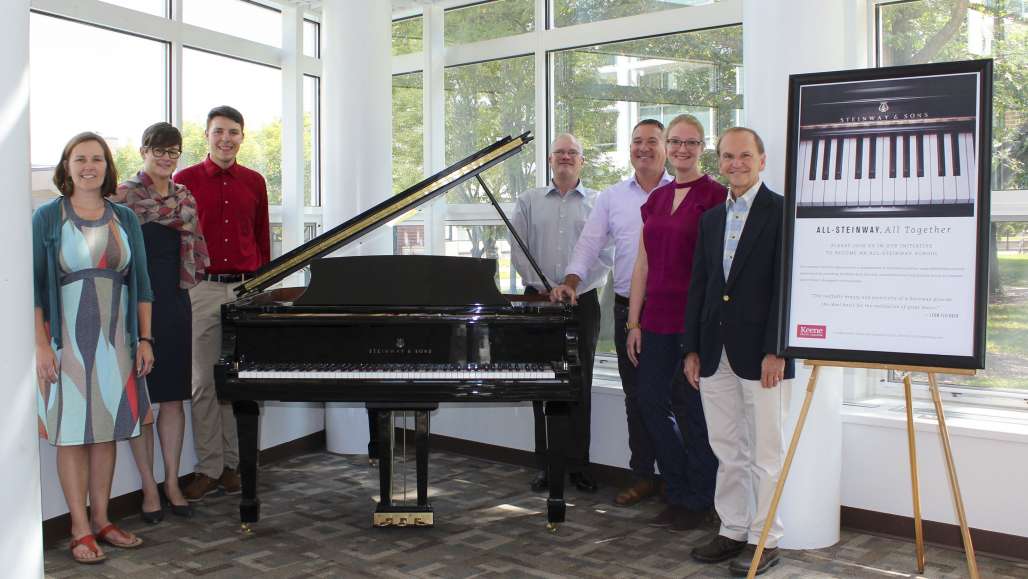 Keene State College is close to achieving the designation of All-Steinway School, a distinction that sets the Music Program apart from all others in New Hampshire. We will be the first in the state—public or private—and the only liberal arts college in northern New England with All-Steinway School recognition. Over the past four years, Keene State College alumni and friends have donated more than $500,000 toward the purchase of seventeen Steinway & Sons or Steinway-designed Boston pianos. Every student practice module and classroom now has one of the finest pianos available on the market.
---
"I am constantly more inspired to create as an artist because the notes sound as colorful as I imagine them."
­—James Slipp, Music Student
---
"The sparkly character of the highest keys to the warmth of the lower keys on a Steinway are like no other piano I have played."
—Rory Butler, Music Student
---
"Steinway pianos are so much more than equipment."
—Christina Wright-Ivanova
Assistant Professor of Music and Piano Program Coordinator
Please plan to celebrate this achievement with us at a gala reception and concert on October 29, 2022, beginning at 5:30 p.m. For more information, contact Marilyn Shriver, CFRE, Director of Development, at (603) 358-2371 or marilyn.shriver@keene.edu.