The variety and multiple ways of meeting people have been so memorable!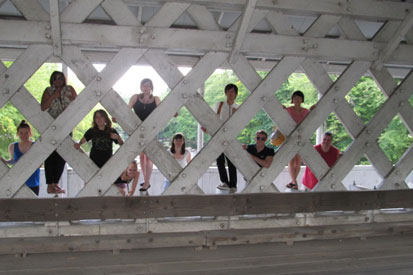 International & Exchange Students
The Global Education Office (GEO) is part of the campus team that supports incoming international and exchange students on our campus. Keene State College welcomes international students enthusiastically and we are proud of the personalized support we offer to each and every global student.
If you are an interested international student considering a degree option, please contact the Admissions office directly.
If you are as exchange student from one of our global partner universities or from the National Student Exchange, the Global Education Office will be your primary support office at KSC. Please be aware if you are an incoming exchange student that the required on-campus housing is doubles only.
In addition, GEO staff advise the Global Culture and Global Ambassador Clubs, whose goals are to promote and embrace diversity among KSC students and enhance the development and nurturance of intercultural competencies.
---
Contact GEO
Where to Study?

Keene State offers study away programs in 25 countries

Financial Fact

KSC students' financial aid can be used to study away

Visitors from Abroad

Every semester, KSC hosts exchange students from our partner universities in the US and internationally
603-358-2348
geo@keene.edu
1st Floor, Elliot Center - location
229 Main Street - mailing address
Keene, New Hampshire 03435-2612