Future Students Become Owls for the Day at Admitted Student Day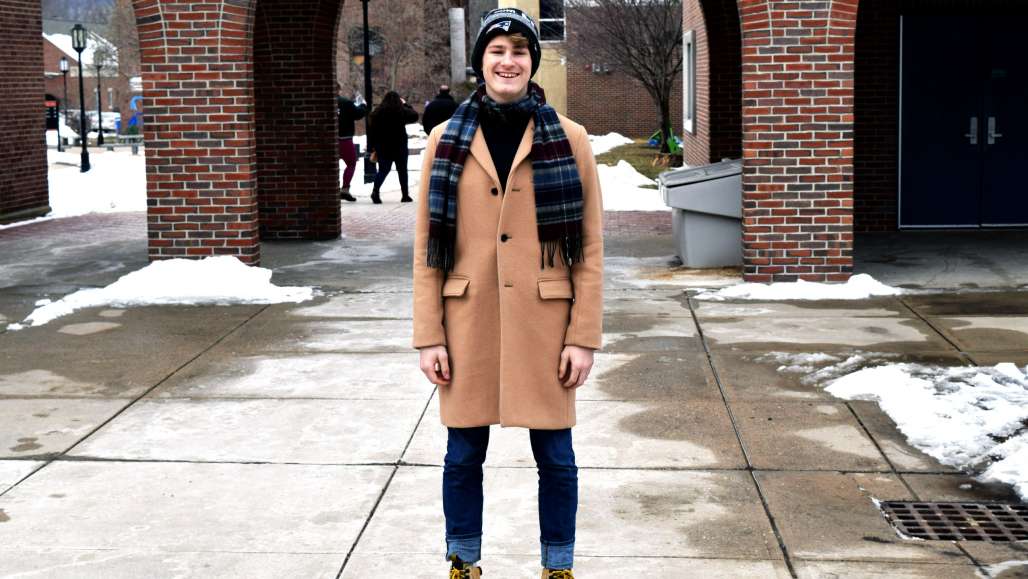 Each spring, Keene State College hosts Admitted Student Days for students who have applied and been accepted to the College. Students and their families are invited to spend the day on campus to explore what the College has to offer. The packed itinerary includes a "Welcome to Keene State" introduction from Director of Admissions Peg Richmond and President Melinda Treadwell '90, followed by a student panel. Next, there's an opportunity to eat lunch at the Zorn Dining Commons and tour the first-year residence halls. The day closes with a Major Fair and Owl Information Fair, where prospective students can speak with professors and staff about the 40 different academic majors and the numerous resources that Keene State has to offer.
Kaitlyn Belinsky of Norwalk, Connecticut, said, "I'm looking for a big school, but not too big of a school, but one that also has a community. I like the town around here, it's really nice." Her favorite part of Admitted Student Day was the introduction to Keene State and how she got a chance to listen to the student panel and hear real experiences.
Matthew Chapman is interested in political science and has a goal to attend law school after he finishes his undergraduate degree. He said his favorite part of Admitted Student Day was how "everyone just seems so friendly; it seems like a really good sense of community. Also, the city of Keene seems really nice."
Samantha Breault of Bedford, New Hampshire, said, "They talk a lot about how it feels, too, and how it just needs to feel like the right school and I think that's really good." She is looking to pursue a career in education. After spending the day on campus, she said that she feels like this might be the school for her.
John Riley of Hopkinton, Massachusetts, is interested in marketing or advertising. He was very eager to check out some of the newer residence halls, such as The Commons, and eat lunch at the Dining Commons. He said, "I'm not very particular. I'm just looking for a residence hall that I like the style of, just a feel of 'I can see myself here.'"
There are three more Admitted Students Days this spring: Friday, March 22, Friday, April 12, and Saturday, April 27. Admitted students can learn more about Admitted Student Day and register for a date here.
– By Anna DePasquale '20
Related Stories