Fun with Your Student: Parent/Family Weekend!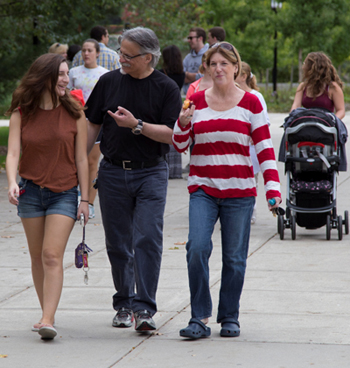 September is a wonderful time to be on campus, and that's why parents and families are invited to spend the weekend of September 19–21 on campus with their favorite student. There's lots to do! The weekend features a stand-up magician, parent-to-parent forums, women's soccer, sessions on paths to student success, a singer/songwriter (and KSC alum!), and a comic mind reader. And, best of all, you'll get to share the fun with that student you've been missing since you dropped him/her off last month.
Visit the Parent/Family Weekend page for a complete schedule. Note, though, that registration for the ticketed events is closed. Keene State College families are still most welcome to visit campus for the weekend and attend non-ticketed events.
Related Stories