Parent/Family Weekend, September 18 - 20
The KSC Parent/Family Weekend is a wonderful opportunity for you to visit with your student, stroll campus, meet our campus leaders, and have a good time. We have planned events – including a few that are new this year – that we're sure you'll enjoy.
Registration
Registration for Parent Family Weekend is now closed. We welcome families to still attend the weekend and enjoy time on campus with their student. All ticketed events are now sold out. If you have questions regarding registration please contact the office at 603-358-2369. Thank you!
Schedule
Local Accommodations & Restaurants
There are a number of local hotels, inns and B&Bs that Keene State has relationships with. Please visit our local accommodations page or the Chamber of Commerce site for details.
We also encourage you and your student to explore Keene and the wonderful restaurants we have in the area. There are many locations downtown and within a short drive that the entire family will enjoy. View a list of restaurants here.
Contacts for Parent/Family Weekend
Parent/Family Weekend is sponsored by the KSC Parents Association and may be reached at 603-358-2369.
The Social Activities Council, the leading student organization, may be reached at 603-358-2644.
---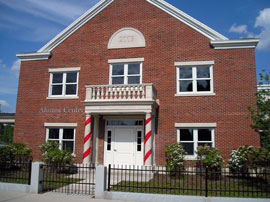 Contact Parents
Barry Alumni House, Alumni Center (Map)
229 Main Street
Keene, New Hampshire 03435-2701
603-358-2369 or
800-572-1909, option 8
parents@keene.edu