Move-In Days at Keene State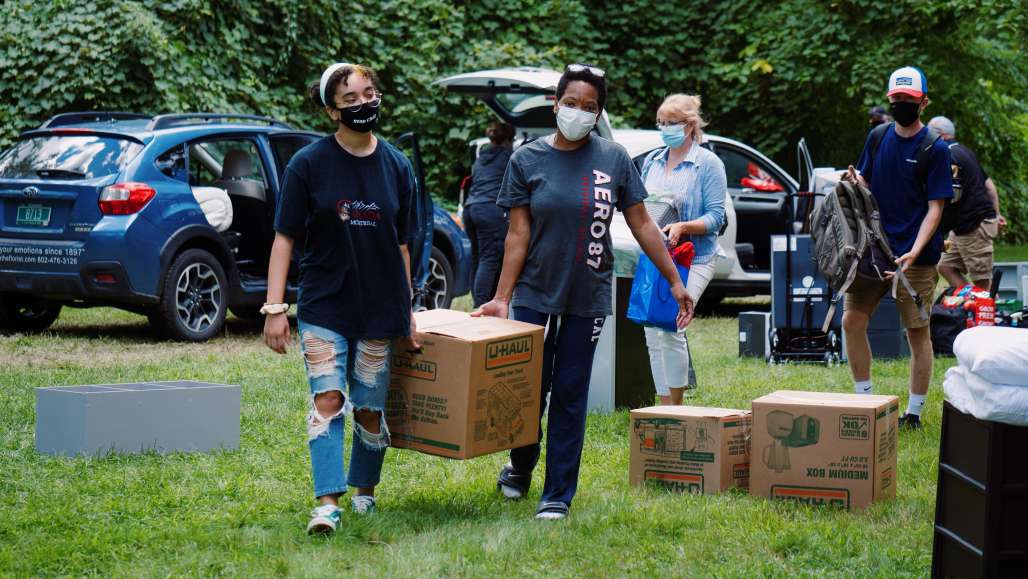 Over the past week, more than 1,000 students moved into Keene State's residence halls to prepare for the start of the fall semester. Move-In days looked very different this year, but there was no shortage of excitement and anticipation as returning and new students make Keene State their home for the next year.
"I'm so excited to be back in Keene. I love this community. I'm excited for my classes. I'm excited for my methods experience as an education major. It's nice to feel like I'm home again," said Kalila Bellaevine '21.
Students had an assigned date and time to move in to ensure physical distancing. All students were also required to have an approved negative COVID-19 test result on file before being allowed to unpack in their new room. These steps are part of a larger COVID-19 Risk Mitigation and Management Plan that Keene State leadership spent all summer organizing to ensure that students, faculty, and staff could return to campus as safely as possible.
"It's exciting to be back, even though it's going to be different this semester, but it's definitely nice to be back with everyone," said Elise Hastings '22. A few of those differences include mandatory mask-wearing, reduced capacity in classrooms and commons spaces, and a cap on social gatherings to no more than 10 people.
"It just feels really good to be back on campus, back to doing our own thing, getting back into the swing of normalcy as much as we can. I'm looking forward to it," said Lexi Munger '22 as she moved in to Pondside II. "I'm just really excited to be part of our community again and be back on campus," echoed Emma Sakowicz '22, another Pondside II resident.
For Keene State's newest Owls, who are moving onto campus for the first time, it's a mix of nerves and adventure. "I'm feeling super overwhelmed because it's a lot, but I'm super excited," said Olivia Thomas '24 of Manchester, NH. "I'm really looking forward to moving in and basically starting a new life at Keene State," said Joshua Cook '24 of East Hartford, CT.
Students, faculty, and staff will continue to be tested periodically in the upcoming days, weeks, and months. The hope is for on campus instruction to continue through until Thanksgiving break. For that to happen, all community members must adhere to the college's guidelines and tips for staying safe and healthy.
Check out some photos of our students moving back to campus.
Fall 2020 Move-in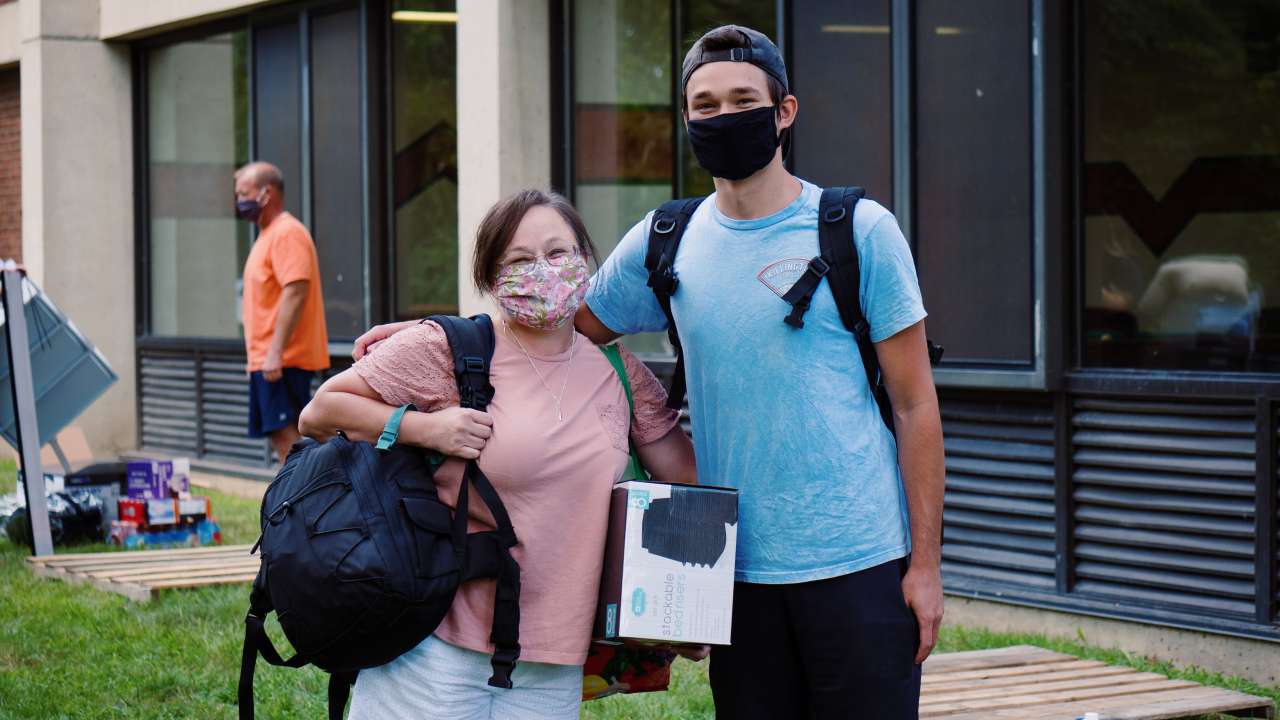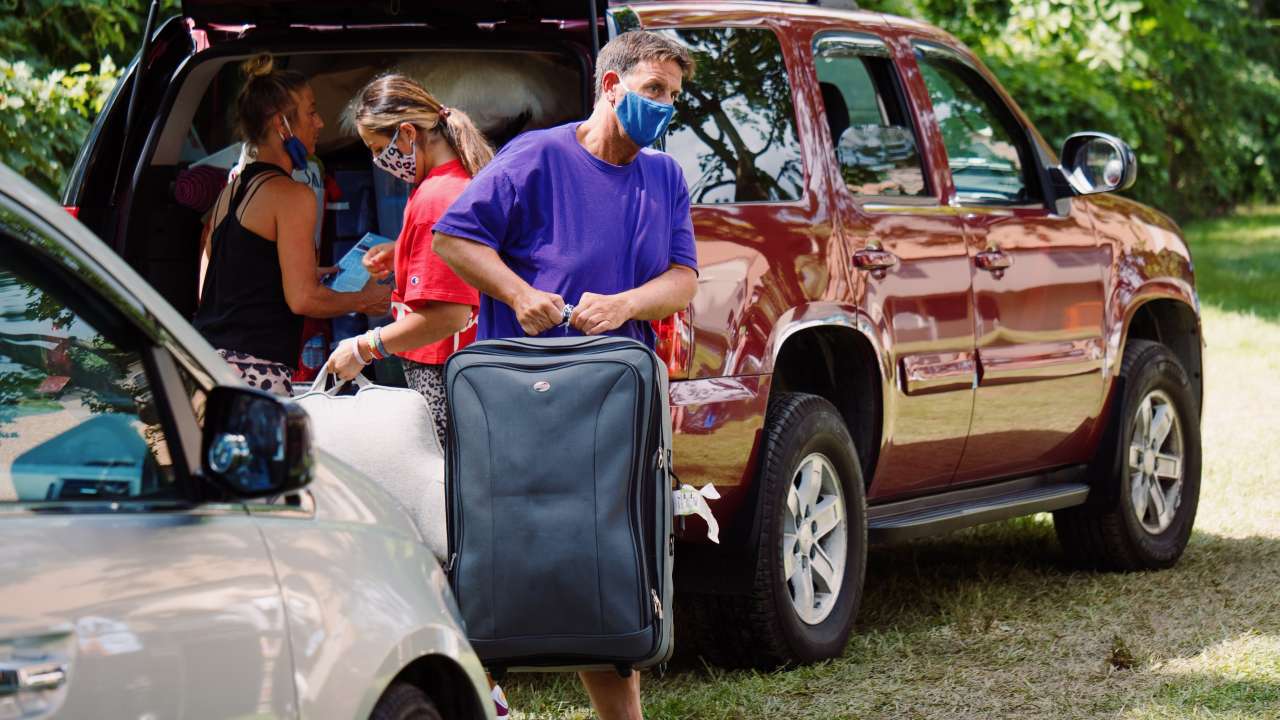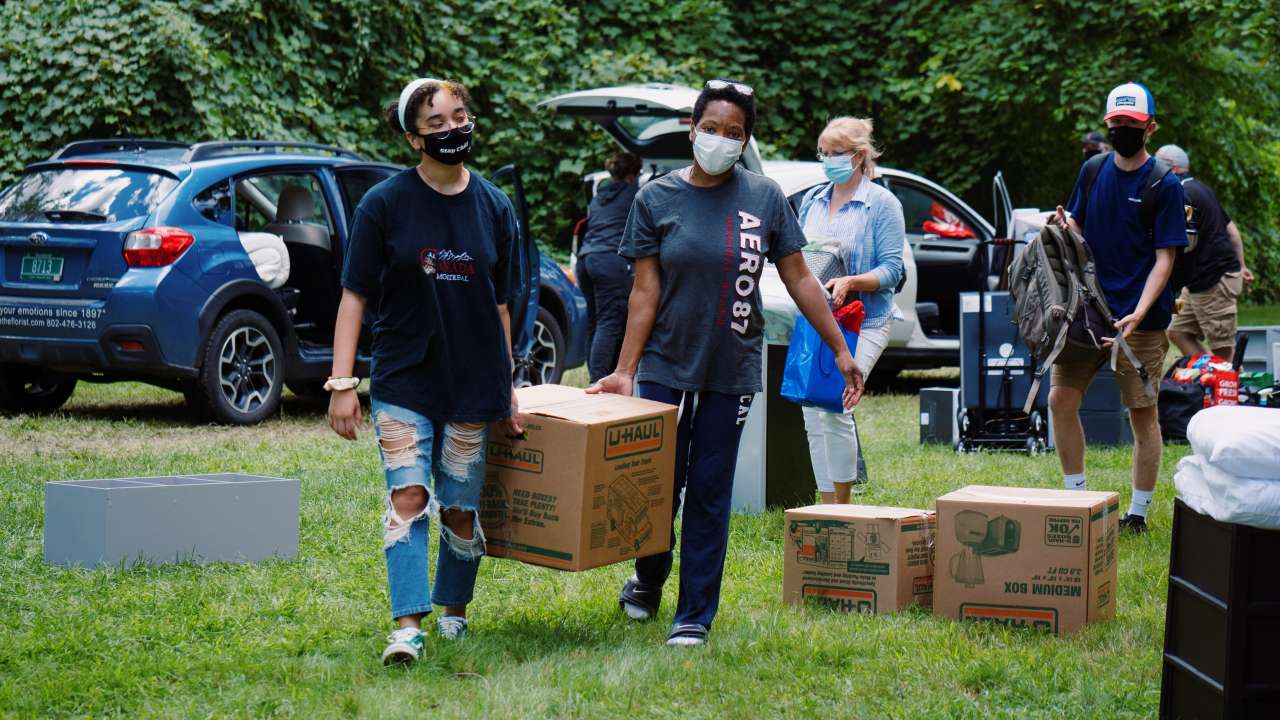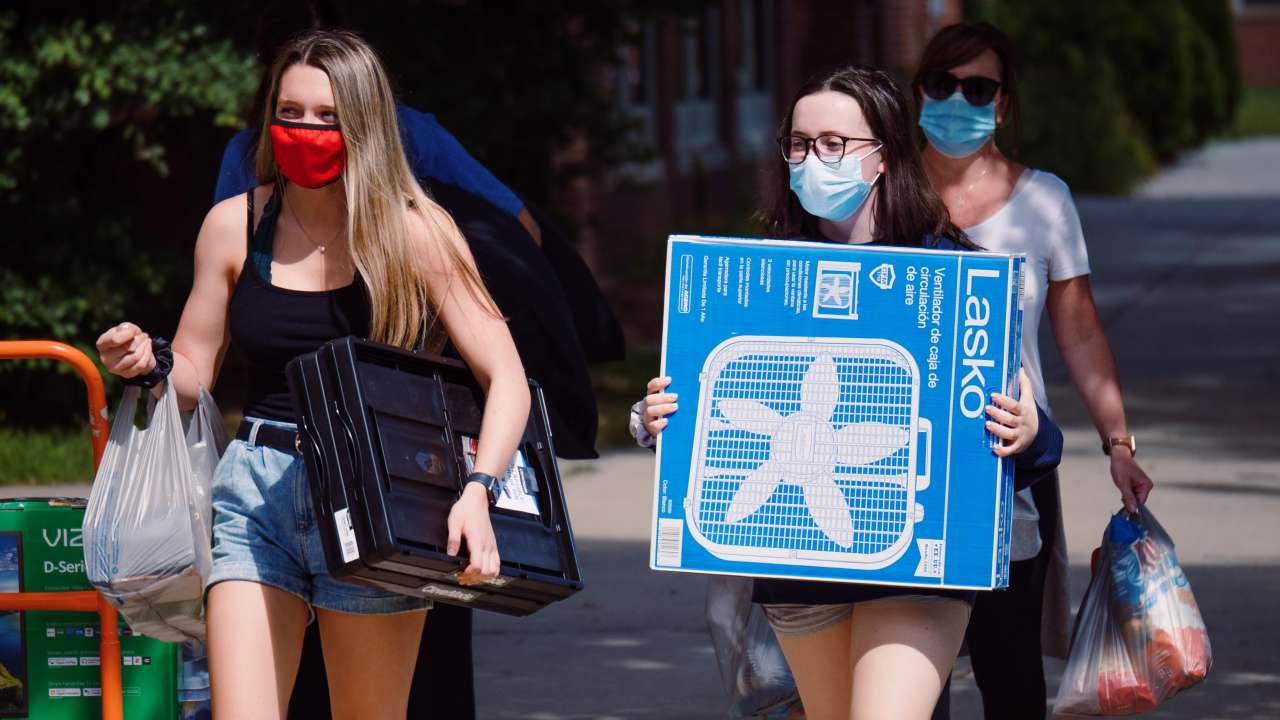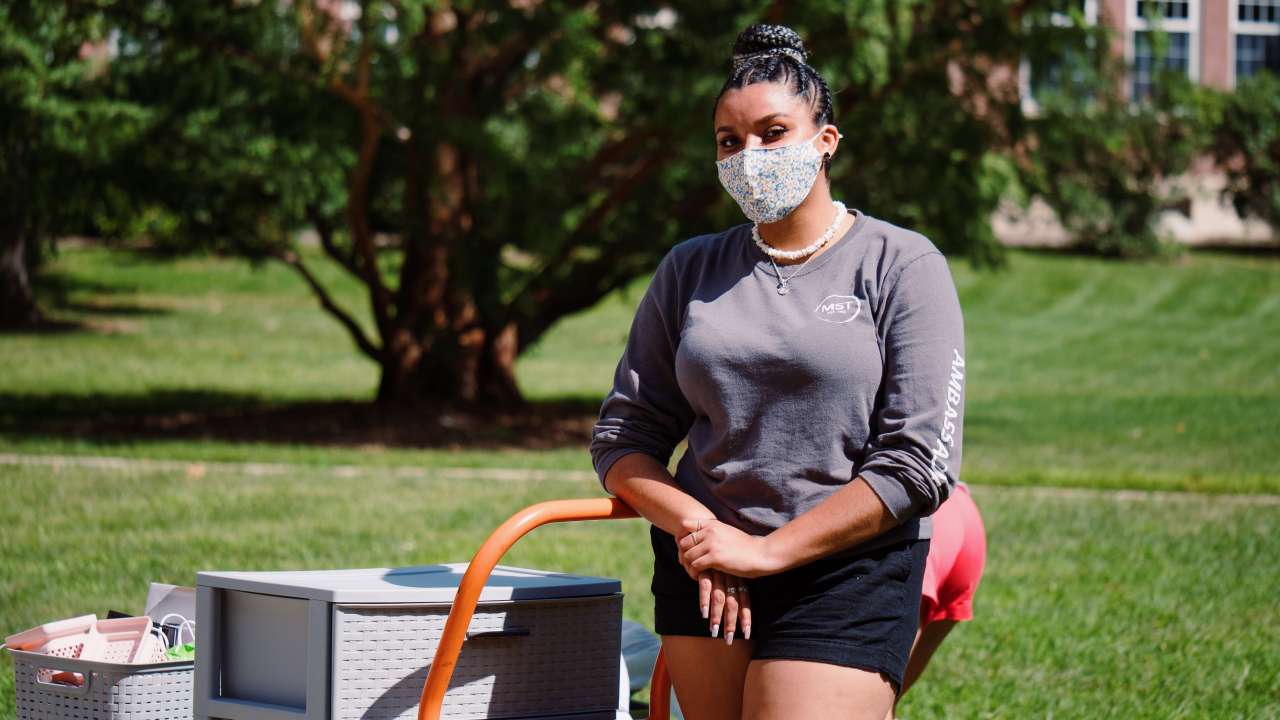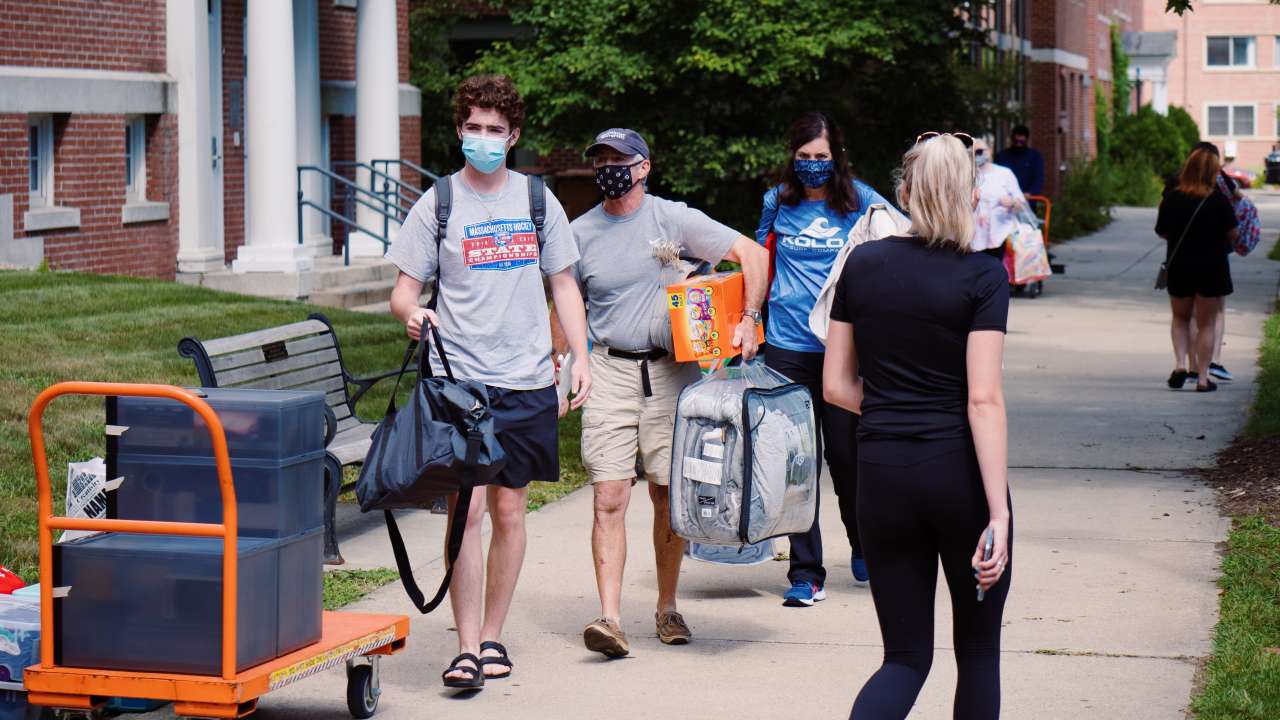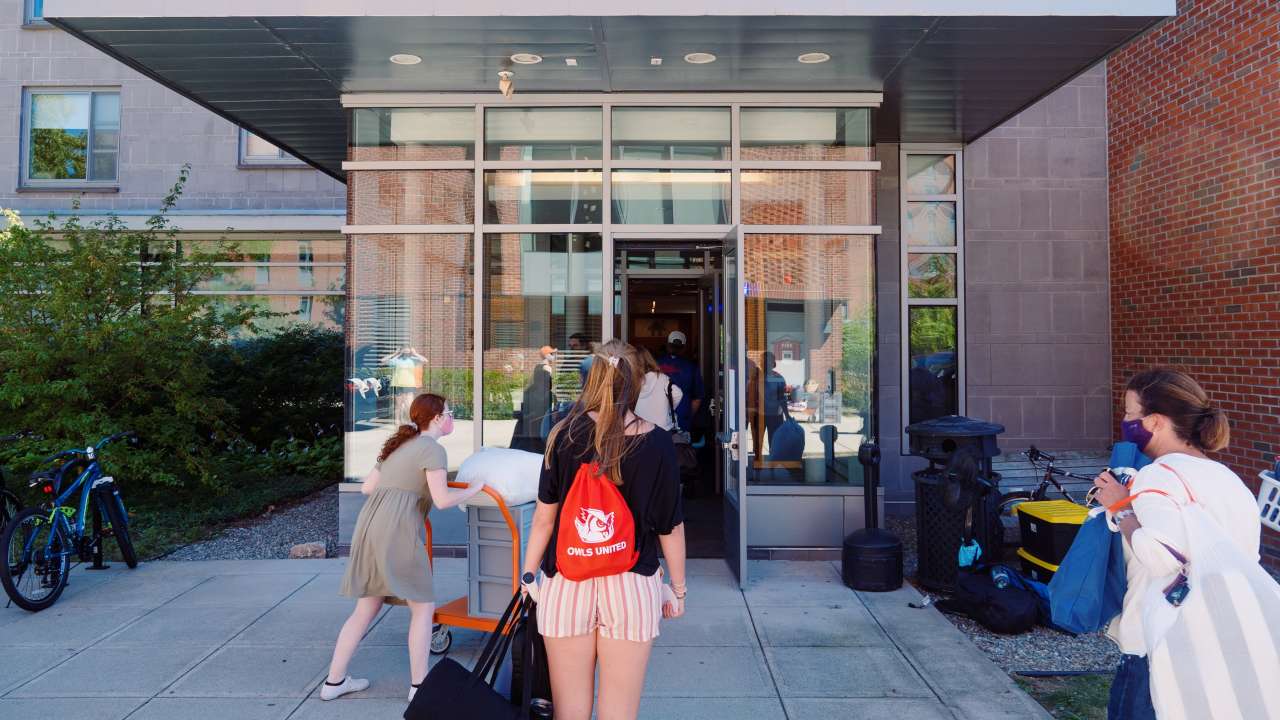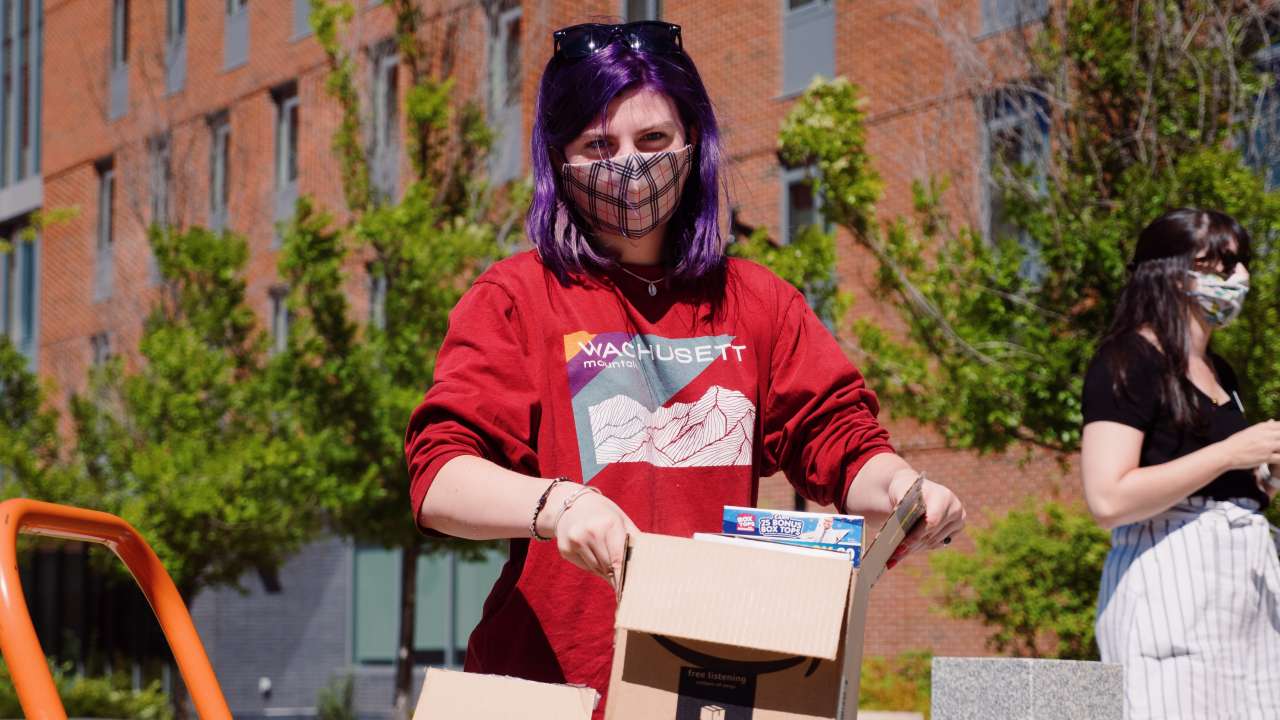 Related Stories