Women's Club Ice Hockey
Due to a lack of players, the women's hockey club will be cancelling its games in January and February.
The club will be looking for new players to join the team for the 2022-23 season and those interested can contact the club president, Emily Bava at kscwomensicehockeyclub@gmail.com or the co-head coaches, Jill Turner-Dumont at pluto1818@gmail.com and Paul LaCoste at placoste17@hotmail.com for more information.**
Interested students can check out the club's OwlNet page as well, https://keene.presence.io/organization/womens-ice-hockey.
Women's Ice Hockey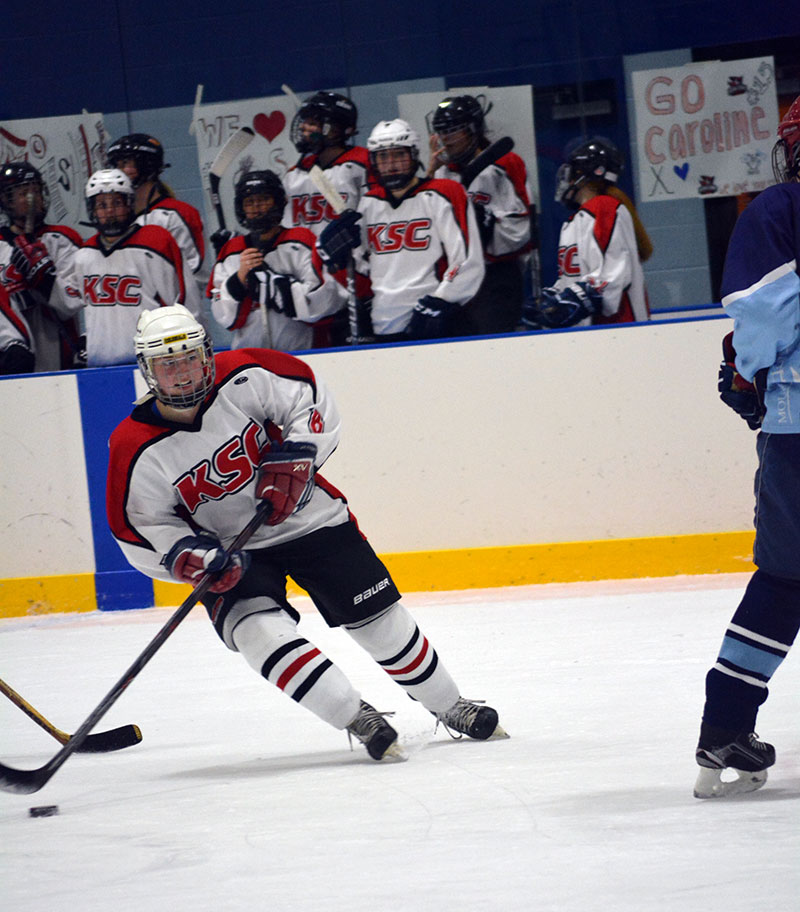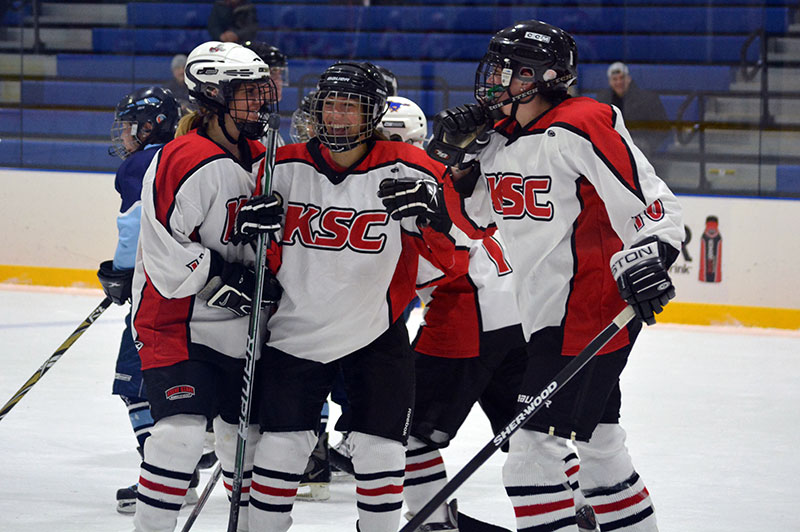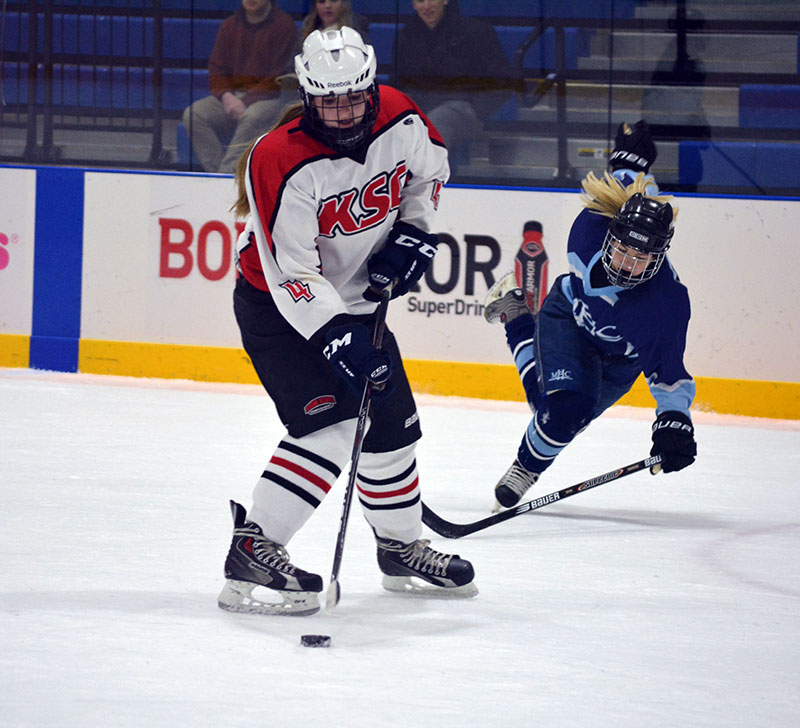 For more information about the Independent Women's Club Hockey League, visit http:www.iwchl.org/.
2021-22 Women's Ice Hockey Schedule
Saturday, Oct. 2 - home vs. Bridgewater State - lost 2-0
Saturday, Oct. 23 - home vs. University of New England - lost 2-1
Saturday, Oct. 30 - away vs. Norwich University - canceled
Saturday, Nov. 6 - home vs. Norwich University - lost 3-0
Saturday, Nov. 13 - home vs. UNH - lost 10-1
Saturday, Nov. 20 - home vs. Springfield College - lost 4-1
Saturday, Jan. 29 - away vs. Bates College - cancelled Saturday, Feb. 5 - away vs. Bridgewater State - cancelled Sunday, Feb. 13 - away vs. UNH - cancelled