Keene State Promise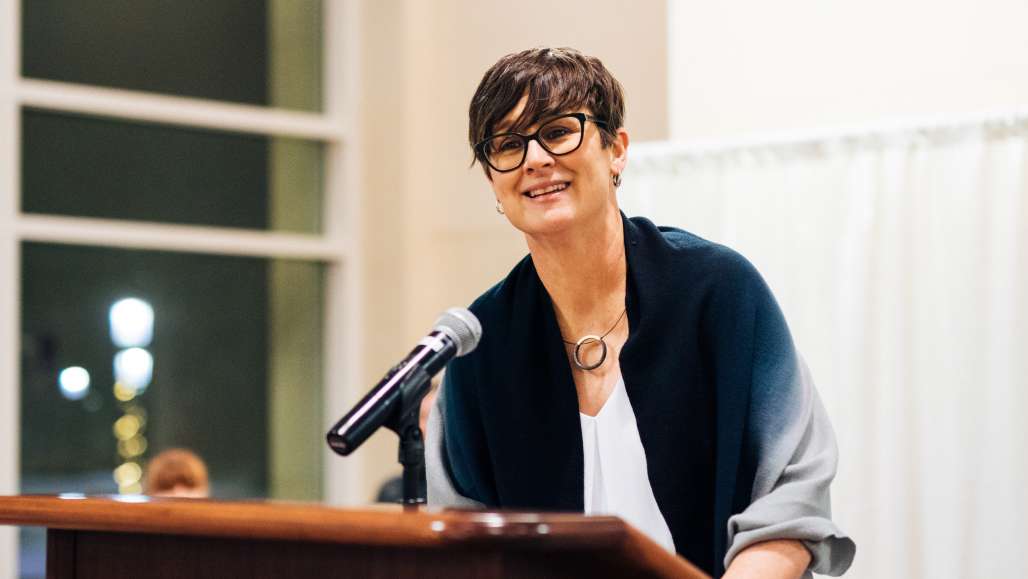 By Melinda Treadwell '90
President, Keene State College
As I enter my second year as Keene State College's president, I am proud to serve our campus, our community, our state, and our region. I have seen the promise of Keene State proven out – as a student-athlete, an alumna, a faculty member, an academic administrator, and now, as president. At my inauguration a year ago, I made bold promises to the campus community and region.
I promised you that a liberal arts degree is the avenue to individual success. This is borne out in our graduates and the diverse paths their education has taken them. They have trained Olympic athletes, captivated audiences as professional dancers, and made a real difference in our world as engineers, artists, and policy-makers. They have changed lives in the classroom and the community. They can think critically, communicate clearly, and adapt to a variety of career opportunities that arise over a lifetime.
I promised you our history would always inform our future. We continue to be the people's college, where first generation students are transformed into educators who, in turn, go on to transform the lives of those they teach.
I promised you Keene State would continue to expand our collective impact within and beyond our community. As part of Orientation, our first-year students work together in service to the Monadnock region. The College and the City of Keene have partnered in developing an arts corridor, and together are responsive partners with local organizations that are addressing our region's pressing needs.
I promised you Keene State would be more accessible and affordable. In collaboration with River Valley Community College and the Community College System of New Hampshire, we are creating pathways to four-year degrees. In the fall of 2020, many students in career and technical schools will enter Keene State with eight credits toward a degree.
I promised you we would prepare our students to be workforce-ready. We are developing curriculum in partnership with businesses in need of skilled employees; expanding graduate and micro-credential opportunities for people in the workforce; and working to create a hub in the field of optics, right on our campus, with cutting-edge equipment, classroom instruction, and close business partnerships.
I promised you that we would continue to champion sustainability. We are completing a campus-wide energy assessment to identify top-priority savings opportunities and projects. This spring, our Office of Sustainability is expanding composting to residential halls.
I promised you Keene State would promote and develop the fine and performing arts. Our campaign to provide students with an inventory of high-quality Steinway pianos is exceeding expectations. The newly reorganized Thorne-Sagendorph Art Gallery is drawing in the community and expanding student involvement.
We have many accomplishments to celebrate, and much to achieve going forward. With your support and engagement, we will thrive, hold our distinction, and keep our promises.
Thank you for all that you do for Keene State and our students.