How Will Your Donation Impact the Future?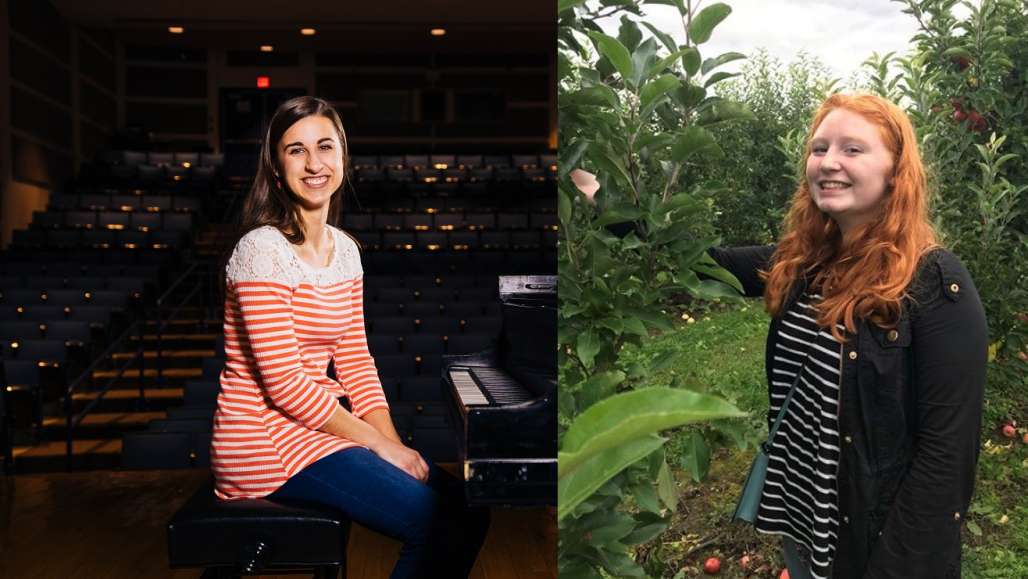 Here's how endowments are making a difference
Kirsten Becker
Recipient of the Bartlett C. Swett '56 Visual and Performing Arts Scholarship
"I am so thankful to donors! A lot of my school responsibilities are highly time-consuming. Freshman year, I had to scale back my studies because much of my time and energy needed to go toward working and keeping financially afloat. The scholarship funds have helped this difficulty become a thing of the past. This semester, I am able to take 19 credits, including immunology, music conducting, music history, private lessons in piano, violin, and composition, and many music ensembles. Donor generosity is enabling me to grow as a musician in a much more efficient way!"
Marissa Milley
Recipient of the Elizabeth Staples World of Opportunity Scholarship
"For the past three years, this award has helped me continue my education at Keene State College, and for that I am incredibly grateful. Throughout those three years, many opportunities have been presented to me. I have spoken at academic conferences and panels, worked as a tutor for the Aspire Program and as a resident assistant, served on the executive board of a club for multiple years, and even traveled to Greece as a member of the Morris-August Honors Program. I would not have been able to take part in these amazing, life-changing opportunities if it were not for generous donors."
Keene Endowment Association
How you can make a difference
For more than half a century, the Keene Endowment Association has helped Keene State College students focus on their studies and their dreams, instead of worrying about financial hardships. Whether you can give a one-time gift or an employer-matched donation, or are able to remember KSC in your final arrangements, your generosity is appreciated, and needed.
Leave a bequest
Naming Keene State College as a beneficiary in your will or trust is an easy way to make an impact. The Marion Wood Society, founded in 1996, honors alumni and friends who have chosen to make a gift through their estate or have otherwise created a planned gift to benefit the College. Like Marion Wood '26, a legendary alumna, professor, administrator, and friend of the College who left a significant gift in her will, members of the Marion Wood Society choose to include KSC in their estate plans.
Establish a fund
Many alumni over the years have created scholarship funds in their name or the name of a loved one. This is a wonderful way to commemorate your own Keene State College experience or to honor an important person in your life. It ensures remembrance and helps future generations have a connection to alumni who have gone before them, and who continue to impact others.
Whether you include KSC in your estate planning, establish your own named fund, or give to one of our established funds, your generosity will ensure students have the opportunities perhaps unavailable to them otherwise. Donate once, establish a repeating gift, a matching gift from your employer, or consider a legacy donation. We're grateful for whatever you're able to share to help light the way for future Keene State College students.