Sociology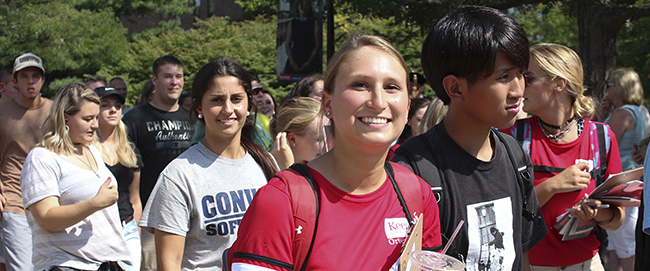 Why do people in groups behave the way they do? Sociology students attempt to answer this big question through systematic study of social and cultural forces, theories, and research methods. Community projects, service learning, and course-related travel help students develop skills in observation and analysis.
---
When it comes to using an international lens through which to study sociology, Keene State's Sociology Department is a leader. The Department, which is a part of the Department of Sociology, Anthropology and Criminology, attracts educators from around the world, creating a rich, lively, and diverse learning community for students. International perspectives, work in the community, and collaborative student/faculty research projects are the hallmarks of the Sociology Department. Students who study at Keene State also gain a liberal arts education that broadens their perspectives. More about Program Overview
---
---
Whether in the classroom, out in the community or traveling the world, our faculty's first goal is to engage with students in various types of scholarship above and beyond ordinary class-related activities. More about Faculty
---
---
Wise up!
Contact Admissions
Request information
Sociology
Nancy Gitchell
Administrative Assistant
603-358-2503
Admissions Office
1-800-KSC-1909
229 Main Street
Keene, New Hampshire 03435