Criminal Justice Studies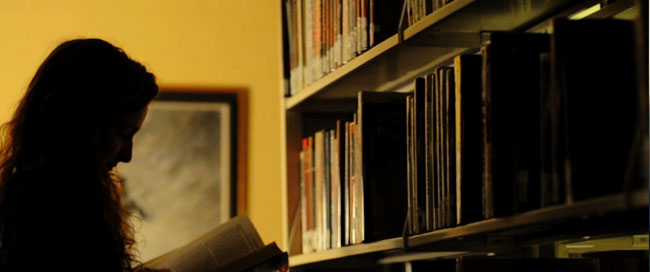 The study of the legal underpinnings of a civil society, from forensic science to constitutional law, illuminates discussions of public policy and applies a liberal arts perspective to the student's understanding of the U.S. criminal justice system.
---
Program Overview
"The Criminal Justice Studies Program gives you a wide range of information that you can apply outside the classroom. I am interning at the Phoenix House in Dublin, working with adolescents struggling with addiction. I highly recommend the practicum program as it gives you the real life experience needed for the specific field you want to pursue."

– Daniel Bailey
Criminal justice is a broad field of study that includes the contributions and approaches of many of the social and behavioral sciences, as well as areas of study such as law and ethics, as they relate to the phenomenon of crime. The Criminal Justice Studies major prepares students for employment in a wide variety of criminal justice agencies, under local, state and federal jurisdictions, as well as the private sector. This major can also serve as a foundation for graduate study in criminology, law, social work, sociology, psychology, and government including public administration.
A minor in criminal justice studies develops knowledge of the criminal justice system, theories of criminal behavior, law, administration, and policy. Courses also involve the study of issues and conditions confronting and changing the criminal justice system.
---
Criminal Justice Studies Students
The Criminal Justice Studies Program provides you with such a thorough understanding of the criminal justice system as well as corrections systems among many other things. I had the opportunity to intern at the Cheshire County Department of corrections, and shadow the caseworker there. In just one semester, I learned so much about the criminal justice system and corrections. I want to work in a correctional setting, particularly with people who struggle with substance abuse or mental health problems. I feel that the program, along with the internship, gave me what I need to understand the system and begin my career. "
– Elizabeth Suzio
---
Criminal Justice Studies Alumni
Edgar Hartford '04, Juvenile Probation and Parole Officer for the Department of Health and Human Services:
"Throughout my tenure at Keene State College I was exposed to a comprehensive presentation of law enforcement, which included everything from basic criminal justice knowledge to forensic studies, criminology, social and psychological behavior, corrections and ethical practice. The course work at Keene State translates effectively into real life practice and I have been able to capitalize on my coursework and experience in the field. I use this knowledge daily, especially when addressing the court on legal matters. Within the field of juvenile justice there is a great deal of focus placed on restorative justice, or the identification of systemic issues within a family and the appropriate application of services to help prevent recidivism. The criminal justice model at Keene State approaches the field of law enforcement with this in mind – often, crime is the symptom of a larger problem, which needs to be rectified.
I would absolutely recommend this program to other students, and in fact have discussed the Criminal Justice Studies Program with many of my clients who are interested in a future career in law enforcement. I feel that the experiences that can be offered by Keene State College are rich in academic merit, are relevant to contemporary society and offer insight into both the history of criminality as well as important shifts in practice to help promote a better law enforcement model."
---
---
---
Contact Criminal Justice Studies
Wise up!
Contact Admissions
Request information
Criminal Justice Studies
Nancy Gitchell
Administrative Assistant
603-358-2503
Admissions Office
800-KSC-1909
229 Main Street
Keene, New Hampshire 03435