Cohen Center for Holocaust and Genocide Studies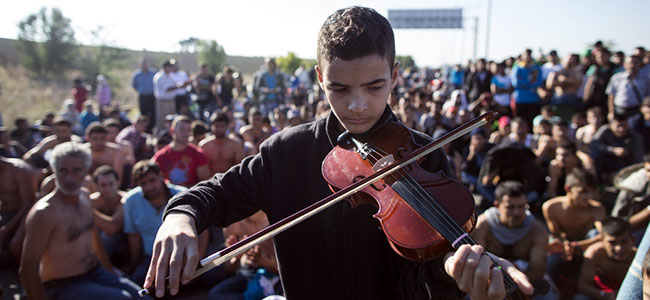 Annual Events
This annual Keene State College trip engages KSC students with a tour of the permanent exhibit of the United States Holocaust Memorial Museum. The tour is guided by Museum staff and Keene State professors. Participants stay in Washington, DC and together explore Alexandria, Virginia after the visit to the Museum. More about United States Holocaust Memorial Trip
Held in the Fall, the annual Holocaust Memorial Lecture draws prominent scholars, organizers, survivors and family members, and community leaders for an evening of historical perspective and current events.
The Genocide Awareness Lecture is designed to encourage people of good will and conscience to give vigilant, public attention to the signs and symptoms of genocide.
The New Hampshire Civic Leadership Project (CLP) is a partnership program between The Cohen Center for Holocaust and Genocide Studies and the United States Holocaust Memorial Museum (USHMM).