Cohen Center for Holocaust and Genocide Studies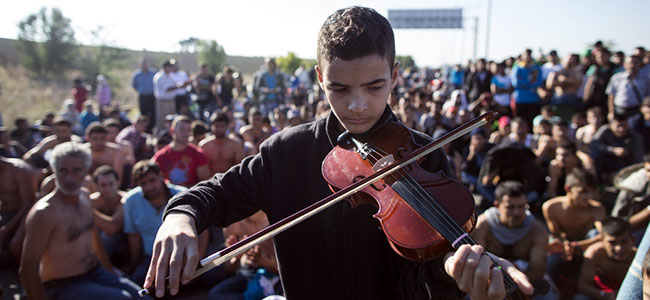 Collections & Videos
The Cohen Center is home to one-of-a-kind artifacts, personal histories, and media resources. These resources are available for review and study by Keene State Students and the general public.
Video resources in the Cohen Center are made available to New England teachers, schools, and organizations.
These documents illuminate some of the difficulties in emigrating from Nazi Germany. Emigration required many things, not least among these, a sense of impending danger. More about Singer Artifact Collection
"In Their Own Words" is a collection of personal histories of the Holocaust from the memories and lives of those who live in the New Hampshire, Vermont, and northwest Massachusetts area. To submit materials for review, contact Thomas White, twhite@keene.edu, 603-358-2746 More about In Their Own Words
---
The Cohen Center's work never stops, but we need your help. Our work in education and commitment to the general public good are recognized as an integral and significant part of the Center's mission.
Cohen Center for Holocaust and Genocide Studies

Keene State College

229 Main Street

Keene, NH 03435-3201
603-358-2490