To Remember…and to Teach
The Cohen Center serves as a research and resource center for the teaching of the Holocaust and genocide through Keene State College's academic programs. The center also provides materials for educators at the elementary, middle school, and high school levels.
Looking for classroom presentations or lesson plans? The center provides educator support through lesson plans, workshops, summer institutes, and more. Browse our educator pages for a full array of resources.
In addition to academic programs, the center's on-campus student support includes trips to the US Holocaust Memorial Museum, an honor society, and a Holocaust and Genocide Awareness Club.
Explore, and subscribe to, our YouTube channel.
Meeting and studying with others interested and invested in this work is more than a way to get support as an educator, but an opportunity to affirm life and hope in a confused and wounded world. Thank you!"

–Cohen Center Fellow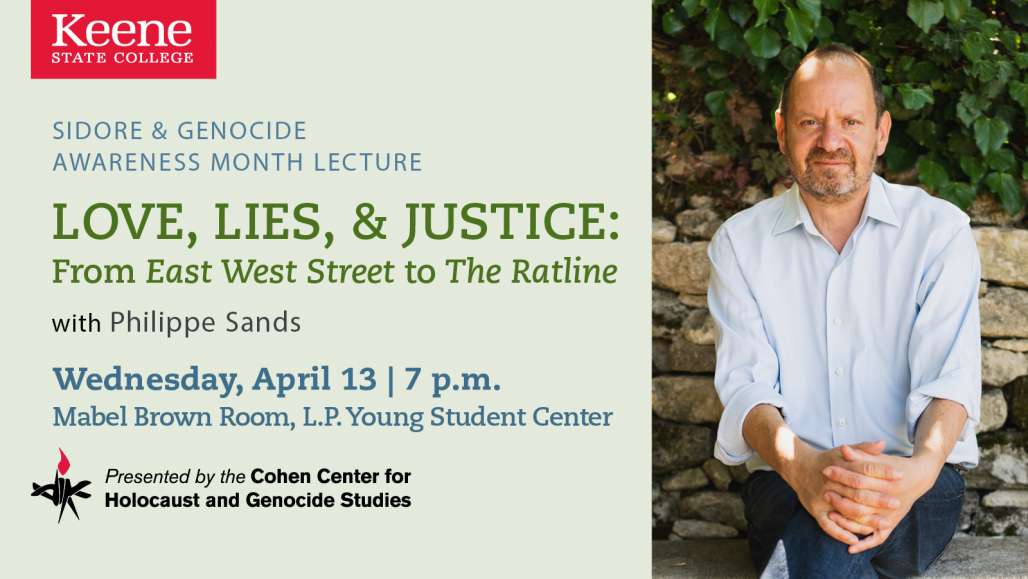 LOVE, LIES, & JUSTICE
Wednesday, April 13 from 7 p.m. -8:30 p.m.
Professor Sand's book East West Street examines the stories of the two men who, simultaneously, in the same city, and unknown to each other, originated the concepts of "genocide" and "crimes against humanity." It won the British Book Award in 2017. The Ratline is the story of one Nazi official, his attempt to escape capture after the war, and the legacy borne by his son.
This event will be held in the Mabel Brown Room, L.P. Young Student Center or can be viewed online.
Livestream
Summer Institute
An intensive one-week residential institute that brings educators together from around the United States and Europe. We will explore the role of memory and witness in developing competencies for democratic citizenship. Attendees who complete the Institute join a corps of educators who serve as leaders in Holocaust and genocide education in their schools, communities, and professional organizations and assist the Center in applying its mission.
Learn more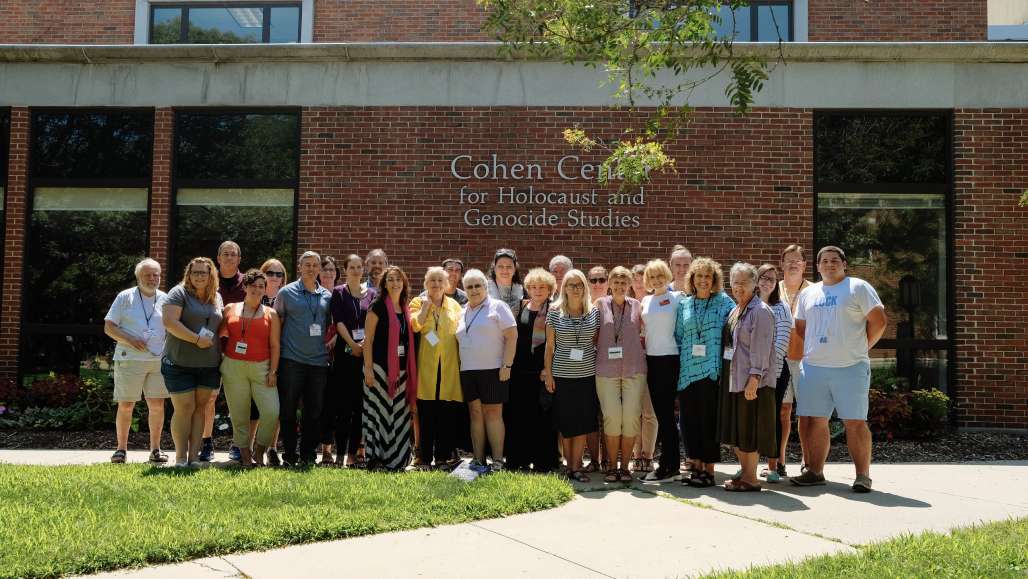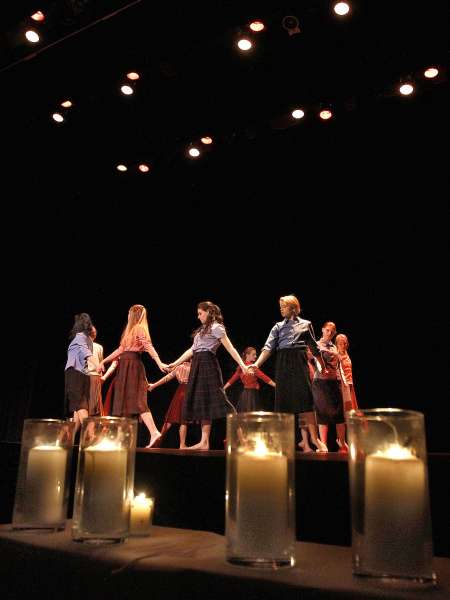 Collections and Videos
The Cohen Center is home to one-of-a-kind artifacts, personal histories, and media resources. These resources are available for review and study by Keene State Students and the general public.
Collections & Videos
Awards and Recognition
The Cohen Center for Holocaust and Genocide Studies recognizes contributions to its mission through two named awards.
Awards and Recognition
About the Cohen Center
The Cohen Center for Holocaust and Genocide Studies advances the public liberal arts mission of Keene State College through Holocaust and genocide education, inspiring students and other citizens to take responsibility for promoting human dignity and civic responsibility while confronting the escalating violence that leads to atrocity and genocide.
About the Cohen Center