Cohen Center for Holocaust and Genocide Studies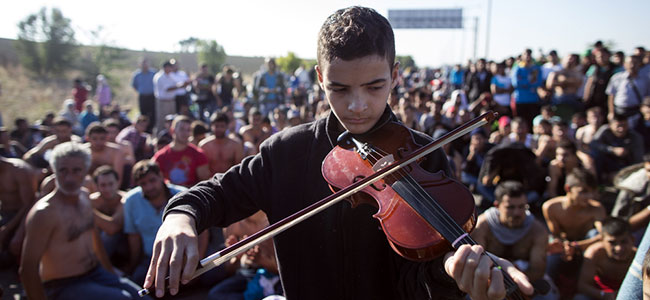 Holocaust Memorial Lecture Series
2017 Memorial Lecture
Jennifer Teege: My Grandfather Would Have Shot Me
Jennifer Teege is the author of a New York Times bestselling memoir hailed as "unforgettable" (Publishers Weekly) and "a stunning memoir of cultural trauma and personal identity" (Booklist). At age 38, Jennifer Teege happened to pluck a library book from the shelf—and discovered a horrifying fact: Her grandfather was Amon Goeth, the vicious Nazi commandant depicted in Schindler's List. Reviled as the "butcher of Płaszów," Goeth was executed in 1946. The more Teege learned about him, the more certain she became: If her grandfather had met her—a black woman—he would have killed her. Teege's discovery sends her into a severe depression—and fills her with questions: Why did her birth mother withhold this chilling secret? How could her grandmother have loved a mass murderer? Can evil be inherited? Teege's story is co-written by Nikola Sellmair, who also adds historical context and insight from Teege's family and friends, in an interwoven narrative. Ultimately, Teege's search for the truth leads her, step by step, to the possibility of her own liberation. Of German and Nigerian descent, she has a degree in Middle Eastern and African studies from Tel Aviv University and worked in advertising for 16 years. She lives in Germany with her husband and two sons.
Monday, September 18, 2017 7 p.m. Mabel Brown Room, Young Student Center Keene State College
Free and open to the public.
2015 Memorial Lecture
Hitler's Furies: Researching Women Perpetrators, Accomplices and Witnesses to the Holocaust
Dr. Wendy Lower will present on her new book, "Hitler's Furies" a finalist for the National Book Award and the National Jewish Book Award. Drawing from wartime documents, postwar trials, private letters, diaries and interviews, Dr. Lower will discuss outstanding cases of women who became direct witnesses, accomplices and perpetrators of the Holocaust. In the colonial outposts of the Nazi East, ordinary German women were an integral part of the ruling elite, and possessed extreme power over the lives of Jews and other victims of the Holocaust. She will examine what some of these women chose to do with this new-found power during the war and how they distorted their criminal behavior after the war.
Young Student Center Monday, September 21, 2015 · 7:00 p.m. - 9:00 p.m Lloyd P. Young Student Center
Keene State College
Free and open to the public 603-358-2490
2014 Memorial Lecture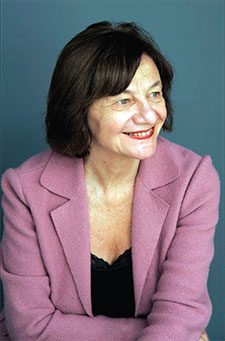 Across Generations and Cultures: Reflections on the Long Aftermath
Eva Hoffman The author of "After Such Knowledge" will reflect on our various responsibilities of coming to terms with the traumatic legacy of the Holocaust.
Young Student Center Monday, September 15, 2014 · 7:00 p.m. - 9:00 p.m Lloyd P. Young Student Center
Keene State College
Free and open to the public 603-358-2490
Eva Hoffman, author of After Such Knowledge, will explore what many children of Holocaust survivors, or what she calls, "the hinge generation," have learned regarding collective violence and the long aftermath of collective trauma in which they have come of age.
---
The Cohen Center's work never stops, but we need your help. Our work in education and commitment to the general public good are recognized as an integral and significant part of the Center's mission.
Cohen Center for Holocaust and Genocide Studies

Keene State College

229 Main Street

Keene, NH 03435-3201
603-358-2490