Cohen Center for Holocaust and Genocide Studies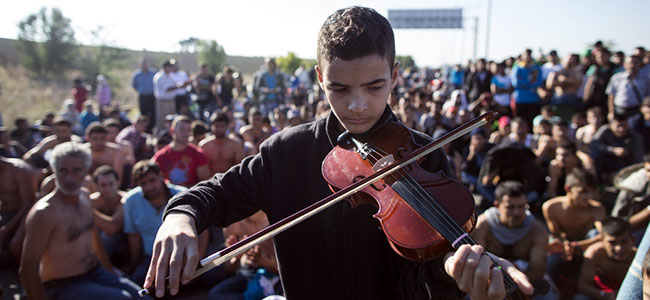 Holocaust Memorial Lecture Series
2019 Memorial Lecture: "Is the Past a Foreign Country? Holocaust Memory and Education in the 21st Century"
Ronald Leopold, Executive Director of the Anne Frank House, Amsterdam
Previous Holocaust Memorial Lectures
[2018] Debórah Dwork, "Americans to the Rescue during the Nazi Years"
[2017] Jennifer Teege, "My Grandfather Would Have Shot Me"
[2016] "Voices of Terezin: Music and Witness"
[2015] **Wendy Lower", "Hitler's Furies: Researching Women Perpetrators, Accomplices and Witnesses to the Holocaust" Hitler's Furies
[2014] Eva Hoffman, "Across Generations and Cultures: Reflections on the Long Aftermath"
[2013] Daniel Mendelsohn, "'Lost' Between Memory and History: Writing the Holocaust" for the Next Generation
[2012] Dr. Timothy Snyder, "Bloodlands: Eastern Causes of the Holocaust"
[2011] Fr. Patrick Desbois, "The Holocaust by Bullets: An Evening with Father Patrick Desbois"
[2010] Dr. Samson Munn, "Next Generation Responsibilities for Witness and Healing"
[2009] Gerda Weissmann Klein, "All But My Life. One Survivor Remembers"
---
The Cohen Center's work never stops, but we need your help. Our work in education and commitment to the general public good are recognized as an integral and significant part of the Center's mission.
Cohen Center for Holocaust and Genocide Studies

Keene State College

229 Main Street

Keene, NH 03435-3201
603-358-2490