Confidential Material Destruction
The ROCKS program provides departments with centrally located locked confidential recycling bins. These bins are serviced directly by our certified vendor, DocuShred, on a rotating schedule based on usage. Offices and departments wishing to utilize this service may be charged a fee to cover the cost of maintaining the containers.
---
Work Orders for Confidential Bins
Submit a work order if you:
Need an additional confidential bin temporarily (for a clean-out)
Have a bin that needs to be removed from your area
Want to request a permanent bin for your department/area
Filled your permanent bin well before your scheduled pick-up
Are doing a clean-out and have a large amount of confidential materials in boxes (we will schedule a pick-up at your location)
---
Types of Confidential Bins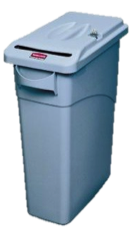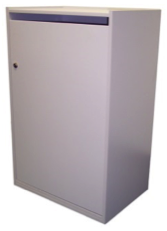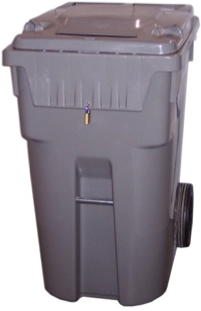 ---
What Should be Shredded on Campus?
Records with student ID numbers, social security numbers, etc.
Personnel records
Confidential letters and memos
Medical information
Test/exam material(s)
Campus financial information (P-Card statements, payroll information, tax information, etc.)
---
What Does Not Get Shredded on Campus?
Documents, mail or any other paper from your home and not associated with Keene State College
File folders and hanging file folders (bring these to the Reuse Room instead!)
Blank letterhead
Junk mail
Catalogues, magazines, flyers or newspapers
Scrap paper, notes, post-its or any other campus paper product not containing secure information about students, staff or faculty