Alternative Break Program Focuses on Local Partnerships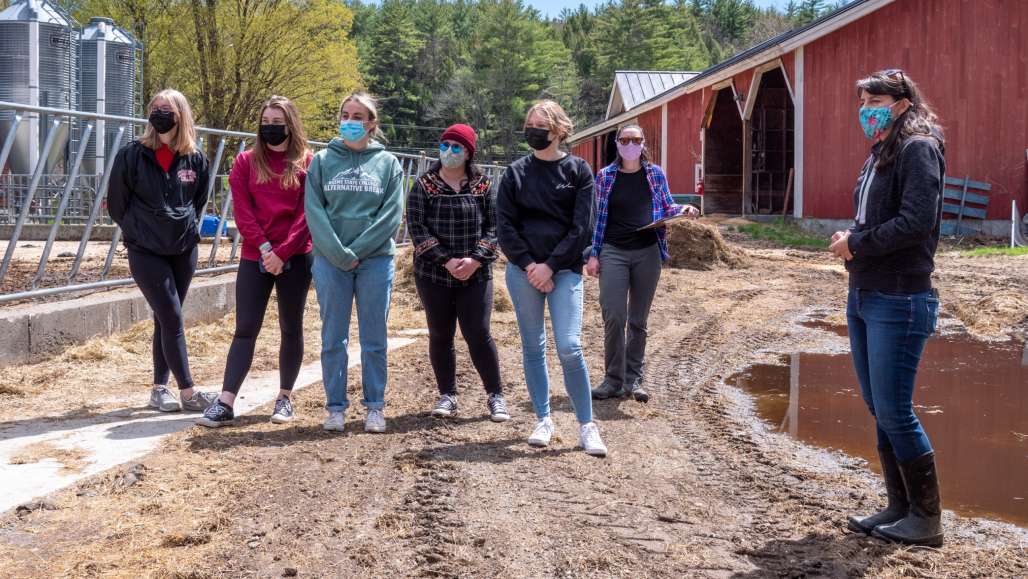 This spring, Alternative Break programming turned its attention towards local opportunities for students to serve, learn, and lead. Usually, Alternative Break programs take students and staff away from Keene, NH, to do a service-learning trip to another part of the country – or world – but with travel restrictions in place, this semester's programs stayed close to home.
"Meaningful direct service and the opportunity to connect with a diverse group of peers and community members are two of the most impactful aspects of participating in an Alternative Break. We're lucky that we can experience both without ever leaving our backyard!" said Jessica Gagne Cloutier, director of student involvement.
This first program, Hunger & Hope, took place on May 1. Students learned about local and regional efforts to improve food security for all, and heard about how they can get active in creating change for a more just food system. Students toured the Hungry Owl and Stonewall Farm, attended a food justice panel with nonprofit partners, and helped with a physically distanced service project.
"I think that Alternative Break is a great opportunity for students to get out of their comfort zone, meet new people, and make a positive impact within the community," said Lindsey Ljungberg '21, an economics major and Hunger & Hope student co-leader. "All of my previous Alternative Break experiences were outside of New Hampshire, so this Hunger & Hope event was especially meaningful because I was able to learn about issues that directly impact the Keene community."
There are two more Alternative Break programs in May. Animal Advocacy on May 14 will focus on animal rescue. Students will step up for animals waiting for their forever homes at the Monadnock Humane Society. The Child Hunger Advocacy program will take place over two days from May 14-15. Students will learn about childhood hunger and learn how to take action through a childhood hunger panel and work on a service project with Feeding Tiny Tummies.
Students, staff, and faculty can learn more about these upcoming events and submit an application to participate. All programs are free and open to Keene State students in the college's testing protocol.
Related Stories