Parents: Wonder How Your Student Will Do at Keene State? We've Got Answers!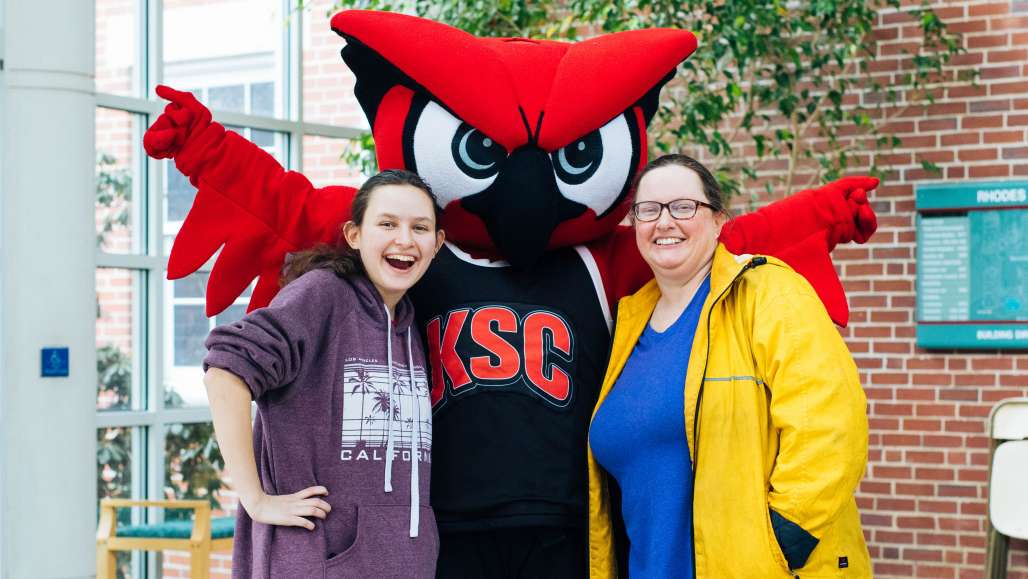 You're wondering if Keene State is a good fit for your student, and how your student will be prepared for opportunities after graduation. At Admitted Student Day, parents and students who are weighing colleges come to campus to learn more about the academics, culture, social life, alumni success, and the look and feel of New Hampshire's public liberal arts college.
We invite you to bring your questions to Admitted Student Day. We'll have faculty, admissions counselors, career advisers, residence hall staff, and other folks on hand to ensure you learn everything you need to know about how Keene State might be a great fit for your student.
In the meantime, here are answers to three of the top parent questions we hear:
1. My student doesn't know what to major in. Is help available?
Absolutely! Academic and Career Advising will help your student explore majors and potential career options.
2. How do you make the campus a safe place for my student?
We are committed to maintaining a safe and secure campus environment. Campus Safety officers are on duty 24 hours a day, year-round. In addition, we offer safety training for students, faculty, and staff. Your student will also have access to an on-campus medical clinic and counseling center.
3. Will a Keene State degree lead to a career for my student?
In a recent MSN.com listing of the most affordable colleges with the best employment outcome in each state, Keene State is named New Hampshire's top college. Our recent alumni agree – a survey of 2017 graduates found that within a year following graduation, 98% of all respondents were employed or in graduate study, and 95% said that their Keene State education had prepared them well for what they are doing now.
Ask your student to register for Admitted Student Day through their email invitation from us. We look forward to seeing you on campus soon! Questions in the meantime? Contact us at admissions@keene.edu.
Related Stories