First-Years – Stats, Facts, and Fun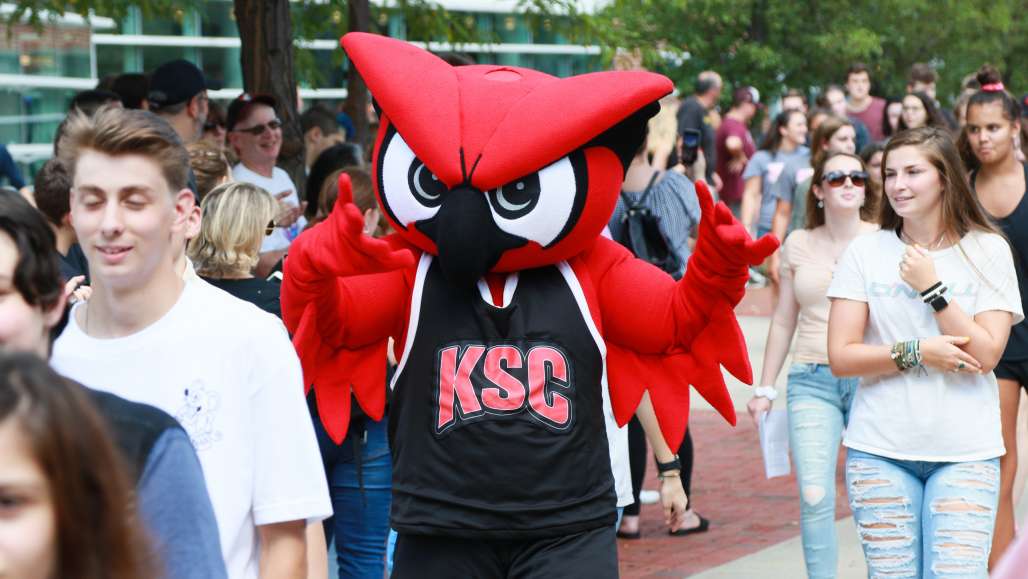 The 950 members of Keene State's Class of 2022 are starting to make their mark on campus. They're making friends, playing sports, taking part in student organizations, and, now, writing papers and preparing for exams as they head into the last weeks of their first semesters as college students.
So who are these first-years? Here's a quick look:
Where they live: 385 first-years hail from New Hampshire. Of those, 137, or 36 percent, come from Hillsborough County, the state's most populous; 86, or 22 percent, come from coastal Rockingham Country; 59, or 15 percent, come from Cheshire County, which is home to Keene State; 24, or 6 percent, hail from Merrimack County; 21, or 5 percent, live in Strafford County; 20, also 5 percent, live in Grafton County; 17, or 4 percent, come from Sullivan County; 12, or 3 percent, come from Belknap County; 8, or 2 percent, come from Carroll County; and just one student, less than 1 percent, hails from Coos County, which borders Canada.
Of the 563 out-of-state first-year students, most come from New England, with 280 calling Massachusetts home, 157 hailing from Connecticut, 37 from Vermont, 29 from Maine, and 21 from Rhode Island. The other two well-represented states are New York, which is home to 24 first-years, and New Jersey, where five first-years live. The remaining ten out-of-state first-years come from other states.
Gender: Women outnumber men by eight percentage points – the class is 46 percent male and 54 percent female. That breaks down to 513 women and 437 men. (Learn about support for LGBTQ students as well as the academic program in Women's and Gender Studies.)
Race and ethnicity: 905 first-years responded to questions about heritage. Of those, 92 reported being students of color: eight are Asian, 18 are black or African American, 44 are Hispanic, one is native Hawaiian or other Pacific Islander, and 21 report being of two or more races. (Learn more about diversity at Keene State.)
First in family: Students whose parents and grandparents don't have college degrees are in good company at Keene State: 432, or 45 percent of the first-year class, are from the first generation of their family to attend college. Interesting fact: Keene State President Melinda Treadwell, a 1990 Keene State grad, is also the first in her family to have attended college.
Who are they? Here's a sampling of news about the newest Owls:
AJ DelGiorno, a chemistry major from East Berlin, Connecticut, is a member of the National Ski Patrol. In October, he was awarded the patrol's Purple Merit Star for his role in a rescue at Bromley Mountain in Vermont. The star is given to patrollers who have saved a human life through emergency care and the use of Ski Patrol skills.
Benji Dionne, a secondary math education major, and Jayne Bernardi, with majors in architecture and technical theatre, took part in the Keene State Theatre and Dance Department's fall production, Stop Kiss. Benji played the part of Detective Cole, and Jayne was assistant stage manager.
Brianna Feldman of Glastonbury, Connecticut, a member of Keene State's swim and dive team, has been named Little East Conference Rookie Diver of the Week four times this semester.
Related Stories