Redfern's Presenting Series Includes Hip Hop, Puppetry, and Political Satire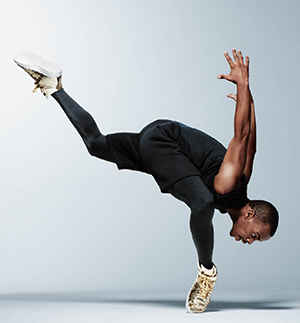 Keene State College's Redfern Arts Center celebrates its 35th year with an expanded 2016-17 Presenting Season, a new, fun-filled Summer Family Series, as well as a diverse array of performances throughout the year, bringing world-class artists to Keene and the Greater Monadnock region.
"We are very excited to launch our family film series this summer and to invite our community to experience the Redfern in a different setting – outdoors under the stars," Redfern Director Shannon Mayers said. "And our fall and spring offerings continue to bring dynamic artists to our region, celebrating the best in theatre, music, dance and film. With each season we hope to create artistic experiences that engage, entertain, and inspire our audiences."
Throughout the season, the Redfern invites the KSC campus, local community members, and partners to participate and collaborate in a range of exciting exchanges and immersive experiences with artists. The Creative Connections program provides free engagement activities and points of entry into our performance season and encourages creative discoveries on and off our stages. From free pre- and post-performance talks, lively community workshops, masterclasses, and intimate discussions with visiting artists, to exhibits and performance installations in public spaces, the Redfern generates opportunities for audiences to dig deeper into art, artists, and the creative process.
Tickets for the new season go on sale Monday, August 1 to members only, and to the general public two weeks later on Monday, August 15. Memberships can be purchased by phone 603-358-2168 and in person when the Redfern Box Office is open. After August 15, tickets can also be purchased online at keene.edu/arts/redfern/. The Box Office is open Monday to Friday, August 1 to 12, from 12 to 3 p.m., and from 12 to 6 p.m. starting August 15. The summer series is free but all other performances require tickets. Keene State student tickets are only \$5 for any performance, and KSC alumni, senior citizens, and youth receive a discounted ticket.
A season brochure will be mailed to patrons and available for download on the Redfern website in July. Various membership levels are available, all of which offer ticket discounts and special benefits. For membership information, visit keene.edu/arts/redfern/join/.
The Redfern Arts Center free Summer Family Series in July and August begins with the outdoor Family Film Series "Classics on the Quad" with three films shown every other Saturday evening and concludes with the USAF Heritage of America Rhythm in Blue jazz ensemble concert. "Classics on the Quad" free outdoor film series begins with Steven Spielberg's first Indiana Jones adventure Raiders of the Lost Ark on Saturday, July 9 at 8:30 p.m. followed by the Disney classic musical Mary Poppins on Saturday, July 23 at 8:30 p.m. and concludes with Disney's hilarious animated comedy UP on Saturday, August 6 at 8 p.m. People are encouraged to bring blankets or lawn chairs to sit before the big screen on the lawn on the KSC Quad off Appian Way and Main Street. All films are free to the general public.
The United States Air Force Heritage of America Rhythm in Blue Jazz Ensemble (Saturday, August 20, 7 p.m., Main Theatre, free, tickets required, seating is limited). The Rhythm in Blue Jazz Ensemble concludes the Summer Family Series with a concert featuring the diverse talents of 15 professional musicians whose commitment to excellence has earned worldwide acclaim and military distinction. The band incorporates a wide repertoire of jazz and fusion, from big band swing to cutting-edge contemporary music. Their fabulous vocalist radiates sounds of the great jazz standards and inspires with patriotic classics. Tickets are available after August 1 for members by calling the Redfern Box Office, 603-358-2168.
Redfern's Fall and Spring Season begins with a Kick-Off Party (Thursday, September 15, 4:30 to 6:30 p.m., Alumni Recital Hall, free). If you like a party, then join us as we celebrate the start of the Redfern's 35th season. This year the Redfern continues to shake things up with new activities, so help us kick off our season in style and learn more about the variety of exciting events happening at the Redfern throughout the year. Mingle with your fellow arts fans, enjoy delicious food, check out our lobby exhibit and get a taste of our shows this season. Admission is free. All are welcome!
Capitol Steps: What to Expect When You're Electing Friday, September 30, 7:30 p.m., Main Theatre). You know it's an election year when Capitol Steps are in town! What to Expect When You're Electing is the only show where you'll see President Obama, Donald Trump, Hilary Clinton and more onstage singing show tunes. A 35-year sensation in Washington and around the nation, this comedic troupe puts the "mock" in democracy and offers side-splitting, fiercely bipartisan humor in a new show that simply can't be Trumped! Capitol Steps is "the longest running comedy act …after the Congress," says the San Francisco Examiner.
Lil Buck and Ashley Bathgate: What Moves You (Wednesday, October 5, 7:30 p.m., Main Theatre). International street dance sensation Charles "Lil Buck" Reilly and dynamic cellist Ashley Bathgate present an interactive performance that reveals the intricacy and immediacy of the creative process between movement and music. Lil Buck, who has performed with Madonna, The New York City Ballet and Cirque Du Soleil, has brought street dancing to the forefront of the arts, and was declared a "genius" by legendary cellist Yo Yo Ma. American cellist Ashley Bathgate has been described as an "eloquent new music interpreter" (The New York Times) and her rich tone and imaginative phrasing has made her one of the most sought after performers of her time.
The Triplets of Belleville Cine-Concert: Benoit Charest, Composer-Conductor (Friday, October 28, 7:30 p.m., Main Theatre). Come along with us to the streets of Paris in the 1930s and hear the sounds of Le Jazz Hot, when the Academy Award-nominated animated classic The Triplets of Belleville fills the Redfern's big screen. On stage, composer Benoît Charest leads the 8-piece "Le Terrible Orchestre de Belleville" in his original film score. You've never seen anything like The Triplets of Belleville, a wildly inventive and highly original animated feature crowded with colorful characters and fantastic imagery. The New York Times calls it "a tour de force of ink-washed, crosshatched mischief."
United States Army Field Band Jazz Ambassadors (Friday, November 4, 7:30 p.m. Main Theatre, free, tickets required, seating is limited). The U.S. Army Field Band Jazz Ambassadors is the United States Army's premier touring big band. This 19-member ensemble, formed in 1969, has received great acclaim both at home and abroad performing America's original art form, jazz. The band has been featured in joint concerts with Marvin Hamlisch and the Pittsburgh Symphony Orchestra, the San Diego Symphony Orchestra, the Seattle Symphony Pops, the Colorado Pops Orchestra, and the New York Pops at Carnegie Hall. The band's rigorous touring schedule and reputation for excellence has earned it the title "America's Big Band."
The Voices of Terezín Project: Apple Hill String Quartet and Brundibar (Sunday, November 13, 2 and 7 p.m., Alumni Recital Hall). This distinctive concert is dedicated to the musical legacy of the Jewish composers held in the Terezín Nazi concentration camp in what is now the Czech Republic. Apple Hill String Quartet will perform the works of Pavel Haas, an inmate of Terezín. Local middle and high school students will perform the children's opera Brundibar, which was performed over fifty times in the concentration camp. The Voices of Terezín commemorates the remarkable artistry that took place in Terezín in spite of inhumane conditions, and celebrates the triumph of the human spirit. This special event is one in a series of tributes to the artists of Terezín that will take place on campus during the fall of 2016.
Walnut Street Theatre: Last of the Red Hot Lovers (Wednesday, February 8, 7:30 p.m., Main Theatre). Before there was online dating there was….swinging! Celebrate Valentine's Day with a hilarious comedy by America's oldest theatre company, Walnut Street Theatre. In this freshly conceived production of Neil Simon's Tony Award-nominated classic, Last of the Red Hot Lovers, true comedy ensues when a middle-class man in the hip 1960s looks for something new and different, but ends up finding himself in the same situation, again and again…and again!
Dahlia Nayar: 2125 Stanley Street (Thursday to Saturday, February 9 to 11, 7 p.m. and 2 p.m. Feb. 11, Thorne-Sagendorph Art Gallery). 2125 Stanley Street is a performance installation created by choreographer Dahlia Nayar that investigates questions of belonging and the personal embodiment of culture and cultural memory, especially in the context of home. In this special collaboration with the Thorne-Sagendorph Art Gallery, Nayar reflects on her experiences growing up outside of Chicago with parents from India and the Philippines. The installation invites audience into a home that unfolds though movement and sound, a home that is both familiar and yet cannot exactly be located.
Puppet Showplace Theater: Tall Tales! Stories and Songs from New England (Saturday, February 25, 11 a.m., Alumni Recital Hall, all tickets \$5). Ever wanted to sing along with a sea shanty? Or dive deep into a fox's den? Then join puppeteer Brad Shur and musician Chris Monti on a whirlwind tour of New England's lesser-known folklore. Audiences will discover a giant sailor, a fashionable bear, and the world's largest wheel of cheese. Drawing from three hundred years of stories, songs, and local history, this show is a delight for audiences of all ages.
Wakka Wakka Productions: Made in China (Thursday, March 23, 7:30 p.m., Main Theatre). A darkly comic puppet musical inspired by true events, Made in China is a fantastical exploration of human rights, consumerism and morality as told through the unlikely love story between an odd middle age woman and a Chinese ex-pat. Made in China features over 30 puppets, live music, and video animation. The award-winning visual theatre company Wakka Wakka Productions pushes the boundaries of the imagination by creating works that are bold, unique and unpredictable. The New York Times says that "Wakka Wakka capitalizes on the range of the art form and takes it to impressive heights."
Doppelgänger Dance Collective (Thursday, March 30, 7:30 p.m.Main Theatre). Doppelgänger Dance Collective (DDC) is a duet project between two dancers of similarly versatile technique, powerful physicality and eagerness to create compelling and dynamic work. Founded by dancers Shura Baryshnikov and Danielle Davidson, DDC fosters the creation and performance of original contemporary dance, often performed with live music. DDC will make their Keene debut with two world premieres as well as recent work from their repertory. We are proud to have Doppelgänger Dance Collective as the Choreographer in Residence for the KSC Dance Department for the 2016-17 season.
Related Stories