Financial Aid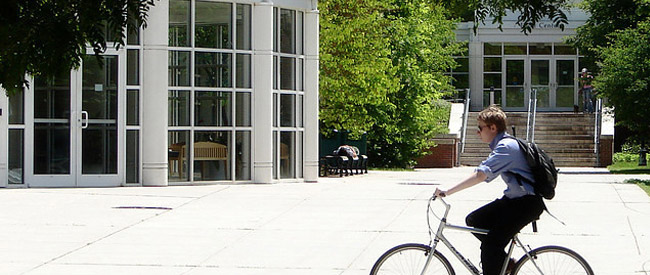 Applying for Financial Aid
The Financial Aid Office helps students afford college through financial aid packages and merit awards. Our financial-aid application process gives priority to those students who demonstrate financial need and who file their FAFSA on time (the College's FAFSA deadline is March 1). An applicant must be accepted to the College as a degree-seeking student (matriculated) in order to qualify for all forms of federal, state, and institutional financial aid. Questions? Visit our FAQ Page.
Download the information sheet, Applying for Financial Aid at KSC
Please note that financial aid can only be processed and awarded during periods of enrollment and in most cases you must be half time. You cannot apply for federal or institutional financial aid for a semester that has already ended.
The FAFSA is the only application you'll need to receive financial aid at KSC. The completed FAFSA will be your application for all possible types of need-based financial aid from KSC, Pell grants, and state scholarships.
You may need certain verifying documents to complete your financial aid application. You can find them here.
Here are schedules for prospective and returning students to make sure you're completing—and receiving—your financial information on time.
The U.S. Department of Education gives the College Financial Aid Office latitude in considering special circumstances not reflected on the FAFSA. Those circumstances include loss or reduction of income, changes in family dynamics not shown on tax returns, and unreimbursed medical expenses.
For students who are not completing the FAFSA, or who have completed a FAFSA, but are not completing the verification process.