President's Office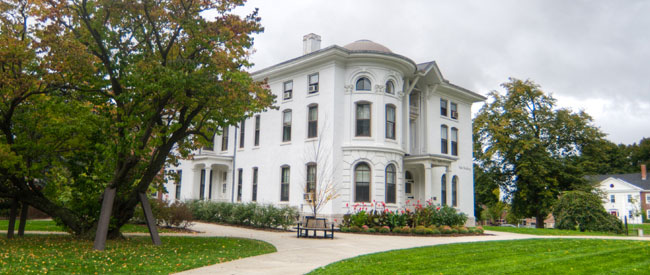 Dr. Melinda Treadwell
"I am proud and pleased to be returning to Keene State College. This is an institution that offers so much to the students and the community and I am excited about the opportunities that exist here.
I look forward to working with the board of trustees, Chancellor Leach and faculty and staff at Keene to build community, maximize the school's efficiencies and make it the best institution that it can be."
- Dr. Melinda Treadwell
---
---
The President's Cabinet
The President's Cabinet is organized around five areas that play key roles in realizing the mission of Keene State College and creating an environment for student success.
---
Latest Keene College-City Commission Report
---
The Keene State Community
As a Keene State parent, your interest and participation in your student's academic experience will contribute immeasurably to their success. Check these pages frequently for helpful information and ways to get involved.
We are exceedingly proud of the 33,000 alumni who have chosen Keene State College for their academic experience. They are deeply involved in the life of the college and frequently provide opportunities to interact with our current students and each other.
KSC Faculty and Staff
We encourage all faculty and staff to take part in Academic Year Startup Events.
Documents or minutes relating to several key constituency groups may be found here.
We need your voice. Whether you are a parent, alum, student, or member of the faculty or staff, there many ways to demonstrate your support for Keene State College.
---
---
Strategic Planning Council
This area provides information about the College's planning process and our Strategic Planning Framework for 2011-2016. It also contains the planning calendar, planning tools and forms, strategic indicators and links to other planning documents and related committees. More about Strategic Planning Council
---
Human Capital Inventory
Keene State College (the College) launched an initiative in the fall of 2014 to conduct a human capital inventory to ensure its workforce is effectively aligned to its vision for the future and evolving strategic plan. More about Human Capital Inventory
---
NEASC Report
The 2015 NEASC Report is available for review.
---
Contact the President's Office
603-358-2000 phone
603-358-2009 fax
president@keene.edu
229 Main Street
Keene, New Hampshire 03435-1504