Advancement Division

Bea Moss Vickers '32 recently visited the Alumni Center with her great-grandaughter, Alaina Vickers-Dodge, who's on campus for her first semester as a freshman.
Keene State College has more than 30,000 living alumni – many graduates who live out the KSC motto, "Enter to learn, go forth to serve." Keene State alumni make a positive difference in the world every day: in education, the sciences, the arts, business, industry, and may other fields. Alumni apply their knowledge and wisdom to their work, their personal lives, and their communities. They volunteer. They connect. They speak out. They step up. To learn more, visit our Alumni Relations page. More about Engaging with Alumni
---
The Keene State Development Office supports the College's pursuit of excellence in education and leadership among public liberal arts institutions. The Development Office works closely with Keene State alumni, friends, partners and with faculty and staff to strengthen the College through annual and endowed gifts, encourage a culture of philanthropy, and expand Keene State's proven ability to transform lives for the good of society. The Development Office considers today's needs – funding for scholarships, undergraduate research, and excellence in teaching – and tomorrow's aspirations as it works diligently for the success of the College and its students. More about Cultivating Resources for Keene State College Students
---
Keene State College programs and faculty are providing me with the best preparation for my future career in Physics, which is highly competitive. I recently worked as an intern with NASA's Goddard Space Flight Center – an opportunity which would not have been open to me without my education from the Keene State College Physics department. My experience at Keene State is everything that I hoped for, and will help me be successful in the future.
–
Nicole Mihalko
2012,
Physics
The Marketing and Communications Department communicates the many ways that Keene State achieves academic excellence, and promotes the successes of students, faculty, and staff. Collaborating with offices and departments throughout the campus, Marketing and Communications gathers information and images about Keene State and develops materials that describe work being done at the college. Information is distributed via publications, news, marketing, the web, and other channels. Learn more on our Marketing and Communications Department page. More about Promoting Academic Excellence and Student Success
---
"I didn't know it at the time," says Scott McPherson '92, "but Keene State would shape and define my life in ways I couldn't imagine." Norma Walker '51 feels the same way. "Keene State made me what I am today." The two alumni have been deeply involved in giving back to the College through the Keene Endowment Association, McPherson as president of the board, and Walker as the founder of a scholarship endowment. More about Keene Endowment Association
---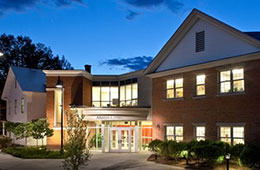 The Advancement Division is made of dedicated staff with a range of professional expertise to serve the College. More about Our Staff
---
Contact the Advancement Division
Office of Advancement
Laurie Alden
603-358-2372
229 Main Street
Mailstop 2701
Keene, New Hampshire 03435-2701