Center for Creative Inquiry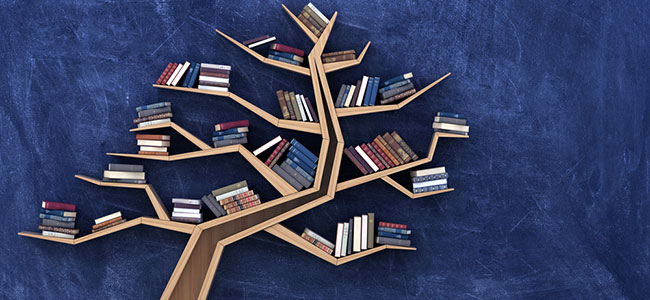 Summer Undergraduate Research Fellowships (SURF)
Purpose and Programs
With generous support of outside donors, alumni, and the Provost, the Center for Creative Inquiry offers a limited number of summer undergraduate research fellowships on a competitive basis.
These fellowships allow talented students to spend a portion of their summer conducting research or carrying out a creative project that makes an original contribution to their chosen discipline, extending learning beyond the academic year.
Projects emanating from all disciplines are eligible, as well as interdisciplinary projects. Each fellowship offers $4,000 (taxable income) to the successful student applicant. In addition, each faculty mentor of the successful student applicant will receive $750.
Summer research fellowships are intense educational experiences in that they expose the student to the entire research or creative process from start to finish, including:
Formulating a question or problem to be addressed, and articulating the current understanding of the issue at hand.
Writing a proposal situating their project in the context of previous scholarly or creative work, and extending that work in new directions. Proposals should reflect a sophisticated grasp of the problem or issue at hand, an appropriate, perhaps novel approach to addressing it, and/or a new perspective.
Carrying out the research or creative project, adhering to the scholarly standards of the relevant discipline(s).
Disseminating the project results or product. Projects are expected to generate new knowledge or data, produce a new creative work, and/or offer a new synthesis or original viewpoint. All fellowship recipients are expected to write a final report and to disseminate their results/products at the annual KSC Academic Excellence Conference in the spring following their summer fellowship, and/or other venues as appropriate.
Students may propose projects of their own design, or projects related to the supervising faculty member's research provided it is a clearly articulated, distinct aspect of the larger project. However, all summer research fellowships are conducted under the guidance of a Keene State College faculty member. Consultation with the faculty mentor throughout the proposal, implementation, and dissemination phases is expected. The timeline for the summer fellowship (typically 8 weeks minimum) is to be created in consultation with the faculty advisor.
Interested in donating to undergraduate summer research fellowships? Please contact us.
---
Eligibility and Availability of Funds
For all programs, eligibility criteria include:
Applicants must be currently enrolled and matriculated students, but cannot be graduating seniors. Students receiving SURF Fellowships must be eligible to he hired in the United States.
Fellowship projects are expected to be of a scope that would require a substantial portion of the student's summer (typically 8 weeks minimum). Applicants should plan their project timeline in consultation with their Faculty Advisor, and articulate that timeline in the application.
Students in all scholarly disciplines are eligible.
Students must be working with a Faculty Sponsor on the research or creative project as well as the proposal process.
Student projects involving any kind of off-campus travel must follow the KSC Student Travel Guidelines, and complete the Student Travel Pre-Approval form. The travel must be approved prior to any grant funds being released.
All compliance requirements (i.e. IRB approval, IACUC approval, off-campus travel approval and compliance training) need not be complete by the submission of the proposal, but must be complete prior to the receipt of any grant award.
All activities must take place after the date of award. Applications for retroactive activities cannot be accepted.
---
Proposal Submission Guidelines
Proposals must be submitted electronically, using the SURF Application Form. This form is designed to help you provide the necessary information in the required format. Please download the form to your computer before completing the application. If you have questions or difficulty accessing the form, please contact the Center for Creative Inquiry.
A formal letter of support, speaking to the nature of the project, the qualifications of the student, appropriateness of time line, and the faculty member's role in working with the student must be submitted by the Faculty Sponsor prior to the proposal deadline. Proposals submitted without a faculty endorsement will not be reviewed for consideration. Faculty should review their responsibilities prior to writing their letter of support. Information on Student and Faculty Sponsor Responsibilities
All compliance requirements (i.e. IRB approval, IACUC approval, off-campus travel approval and compliance training) need not be complete by the submission of the proposal, but must be complete prior to the receipt of any grant award.
To assist students in their proposal preparation, a copy of the SURF review form is available for review. This document will be used by the Committee to review each proposal submitted, and applicants will receive a scored form from the Committee at the end of the review process.
Deadline: Deadline is January 17, 2017. All proposals must be submitted electronically to the Center for Creative Inquiry by 5:00 pm on the deadline date. All applicants will be notified of their final application status in early February.
---
Allowable/Unallowable Costs
The $4,000 associated with each Summer Undergraduate Research Fellowship is intended to help the student defray living expenses and allow them to focus on conducting research rather than holding a summer job. No detailed budget is required for the $4,000 fellowship stipend. Students are advised that this is taxable income, and therefore the standard payroll taxes will be withheld.
Depending on the nature of the proposed project, Summer Undergraduate Research Fellowship applicants may also wish to request funding from the KSC Undergraduate Research and Creative Grants program, which can provide funding for research materials and supplies related to the project. If you are requesting this type of funding, please follow the instructions in the fellowship application carefully, providing an itemized budget for this portion of the request only.
*Please note, however, that receiving funding from one of these programs does not guarantee funding from the other.
---
Review Committee and Process
Roster of committee members currently being updated. Please check back shortly.
---
Post-award Requirements and Administration
Award Notification: Award recipients and their faculty mentors will be notified in early February. At that time, successful applicants will be instructed whom to contact in Human Resources to discuss details and timing of payment, and to complete the necessary fellowship appointment forms.
Final Report: Students are required to submit a final written report detailing the outcome of their work and reflecting on their summer fellowship experience to the Center for Creative Inquiry by final report date specified in their award letter. A portion of the fellowship payment will be held until this requirement has been fulfilled.
Dissemination: Students receiving a Summer Undergraduate Research Fellowship are expected to present at the Academic Excellence Conference held in the spring of the academic year following their fellowship. If the time line of the award or the project will not allow the student to present at the AEC, the student may present their work in another public forum. The student and faculty sponsor are asked to notify the Center for Creative Inquiry with information regarding the event, date and location of the student presentation.
There may be other final reporting and/or stewardship requirements, which will be explained in your award letter.

Faculty mentors may view their post-award responsibilities by clicking here Information on Student and Faculty Sponor Resonsibilities

---
Past Awards and Abstracts
2015 Summer Undergraduate Research Fellowship Awards & Abstracts
2014 Summer Undergraduate Research Fellowship Awards & Abstracts
2013 Summer Undergraduate Research Fellowship Awards & Abstracts
2012 Summer Undergraduate Research Fellowship Awards & Abstracts
2011 Summer Undergraduate Research Fellowship Awards & Abstracts
For Additional Information Contact the Center for Creative Inquiry.
---
Contact the Office of Sponsored Projects and Research
Please visit our staff page for a directory of contacts for various sponsored projects and research functions.