Center for Creative Inquiry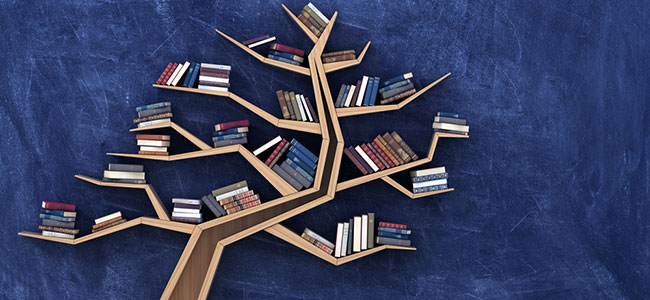 If you are a student at Keene State College who may be interested in undergraduate research and creative endeavors or you are a faculty member conducting research and invested in working with undergraduates, you have come to the right place! The Center for Creative Inquiry supports unique, rigorous, and transformative academic experiences that focus on the collaboration between students and faculty mentors.
The Center for Creative Inquiry promotes undergraduate research and creative endeavors in multiple ways, such as:
Awarding grants for academic-year and summer research
Distributing funds to support student travel to conferences, exhibitions, symposia and other academic and professional meetings or events
Providing funding for field experience opportunities
Supporting the development of faculty mentors
Organizing and hosting campus events that showcase student and faculty scholarship
Faculty Coordinators
The Center for Creative Inquiry is administered by faculty co-coordinators.
Administrative support for the Center is provided via the Provost's Office:
Ms. Linda Farina, administrative assistant, 358-2900
Nancy Fey-Yensan, Provost and Vice President for Academic Affairs
---
Internal Funding Opportunities for Students
CCI Grants
CCI grants support a wide range of undergraduate research and creative endeavors, from field experiences and student conference attendance to the purchase of equipment and supplies. Grants are awarded five times each academic year and do not have any pre-set funding limitations (but must conform with College policies). See "next steps" for more details.
A proposal can only be submitted once and considered during one application round. If re-submitted, the proposal will be denied any funding. Applicants—especially students—should present their proposals to their mentors prior to submitting to the CCI so as to ensure they submit a proposal that is as polished as possible.
Likewise, certain proposals are not funded by the Center for Creative Inquiry. These include:
Funding for internships
Student employment
Faculty travel
Application Deadlines
Fall 2018: August 27; October 4; November 8
Spring 2019: February 3; March 23
External funding opportunities also exist to support student travel and research. Check out the External Funding Opportunities tab below for additional resources.
Summer Undergraduate Research Fellowships (SURF)
These fellowships allow talented students to spend a portion of their summer conducting research or carrying out a creative project that makes an original contribution to their chosen discipline, extending learning beyond the academic year.
Projects emanating from all disciplines are eligible, as well as interdisciplinary projects. Each fellowship offers $4,000 (taxable income) to the successful student applicant. In addition, each faculty mentor of the successful student applicant will receive $750.
---
A variety of external funding opportunities exist for talented students interested in pursuing research during their undergraduate careers and beyond. Listed below are a are a number of opportunities offered on a regular basis. Additional opportunities can also be found through the following searchable databases (UROP or webGuru) Please discuss the possibilities with your faculty mentor and/or CCI.
Find out more about external funding opportunities for students.
---
Presenting Your Scholarly Work
Each spring Keene State College holds its own annual Academic Excellence Conference which showcases student work and gives students the opportunity to experience the professional practice of preparing and submitting a proposal, and presenting their work in a public forum. The conference is typically attended by students, faculty, staff, family members, community members, legislators, and the USNH Board of Trustees. Those interested in presenting at the conference should work closely with their faculty mentor to develop the project and conference proposal.
NCUR offers an opportunity for undergraduates around the country to convene and share their scholarly work. Please visit the website for additional details, and discuss the possibility of submitting a proposal with your faculty mentor.
Sociology students from throughout New England gather together each spring to present their research at the New England Undergraduate Sociology Research Conference. The conference provides a supportive atmosphere for student to present their first professional papers.
Interested in funding opportunities that support travel to conferences or fieldwork? That support undergraduate research or fellowships? That support graduate fellowships? Check out the Internal and External Funding Opportunities pages for information on a variety of resources.
---
Publishing Your Scholarly Work
The online Council of Public Liberal Arts Colleges (COPLAC) undergraduate research journal
Part of COPLAC's effort to highlight some of the best recent work in undergraduate research
Each semester, faculty committees at COPLAC member campuses select two outstanding projects for inclusion in Metamorphosis
Interested KSC students must contact Dr. Nick Germana for more information about submitting publication proposals
The International Journal of Undergraduate Research and Creative Activities is a peer-reviewed, open access journal dedicated to the publication of outstanding scholarship by undergraduates and their mentors. The Journal accepts submissions of research articles, fiction, poetry, photography, videos, and other creative works from undergraduate students in all academic disciplines. Interested KSC students should contact Dr. Nick Germana for more information about submitting publication proposals.
This journal is supported by Fairfield University.
Fairfield University encourages all undergraduates who have articles that reflect global citizenship or social responsibility to submit their work to be published through their Undergraduate Journal of Global Citizenship. Deadline for submission to the 4th issue is May 31, 2013. Contact Dr. Nick Germana for more information.
This journal is supported by Pennsylvania State University.
Invites undergraduates to pursue their own intellectual projects and contribute to existing knowledge in service learning, community-based research, and all related curriculum and/or research-based public/community engagement activities. This journal publishes work in 6 categories:
Reflective Essays
Analytical Essays
Research done for a community organization, accompanied by a reflective analysis
Research articles about service-learning, community-based research, or other related topics
Open Category
Comments & Responses
---
---
Research Materials & Support through The Mason Library
To understand the uniqueness of your original research, you first need to know its place in your subject area. To do this, the librarians at Mason Library are available to consult with you one-on-one, so you can mine all of the data available from the rich array of resources physically and virtually available through the library.
The library subscribes to approximately one hundred databases. Having the help of an expert information specialist can streamline your research efforts.
If you want to work with primary source materials, Mason Library also has several collections that might be of interest. From original manuscripts to images of indigenous peoples, the archives contain a treasure trove awaiting discovery.
The library's archivist can help you uncover our holdings which you can turn into your original research.
---
Council for Undergraduate Research (CUR)
Keene State College is a member of the Council for Undergraduate Research (CUR), a national organization that supports and furthers the cause of undergraduate learning through research in all disciplines. Please visit the Mason Library to view copies of CUR Quarterly, the official publication of this organization.
Faculty-student research teams publishing research or scholarly work throughout the year should consider submitting a synopsis to CUR for inclusion in their Undergraduate Research Highlights feature of the publication.
---