Business Office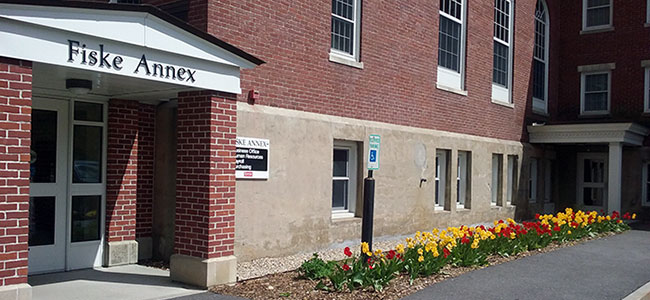 Welcome to the Keene State Business Office
The Business Office mission is to work with students, faculty, and staff to deliver accurate and timely financial information.
Most functions – Payroll, Accounts Payable, Banking, and Budgeting – are located in the Fiske Annex. Purchasing is also in the Fiske Annex. Exceptions are Student Accounts, which is located at the first floor of Elliot Hall; and the Bookstore, as well as Mail & Print, are located in the Student Center.
---
Payroll coordination is here to support employees navigating pay and related issues. From electronic time sheet processing and approvals to setting up direct deposit, our payroll office can assist you. We also manage deductions, W-4's, and overseeing reports to departments that manage non-status labor costs. More about Payroll
---
AP Staff place final approvals on invoices and reimbursements and provide support for funds requests including external invoices, honoraria/Stipends, professional enhancement funds, voucher reimbursements, and travel reimbursements. More about Accounts Payable
---
---
---
Everything you always wanted to know about navigating the Business Office processes. More about FAQs
Click here for a repository of helpful links, including some of the policies that guide the work of the Business Office. More about Links
---
Contact the Business Office
Hours of Operation
Monday — Friday, 8 a.m. to 4:30 p.m.
Service beyond regular business hours can be made by appointment.