Student Discovers New Career Path While Studying Abroad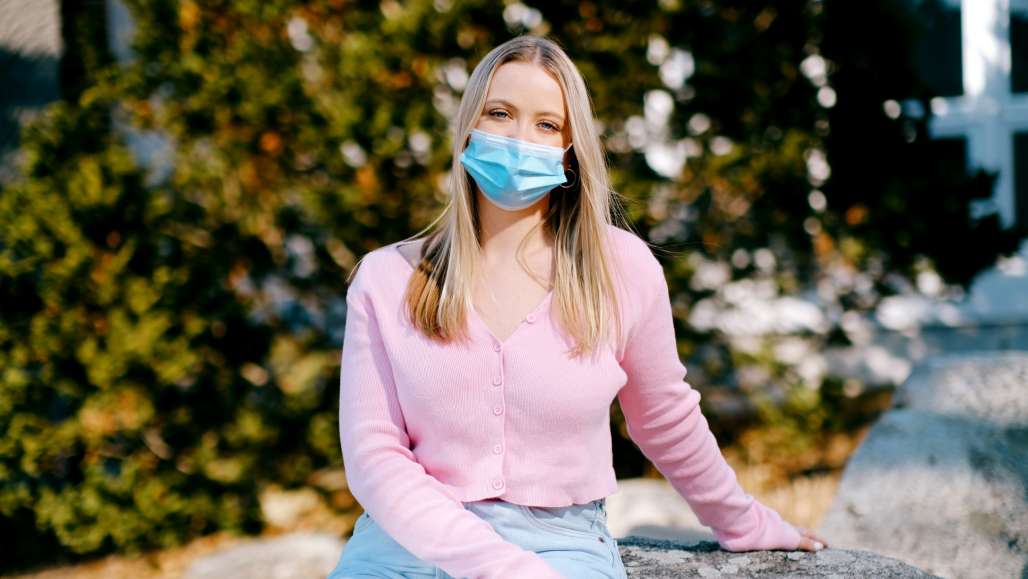 Imagine being confident in your chosen major and career path, but then making the choice to study abroad in a country you've never been to and having that experience inspire you to change it all. That's what happened to Caitlyn Nash-Boucher '22 when she did a service-learning internship in Cape Town, South Africa, last spring.
Caitlyn was encouraged to come to Keene State because her mother, Jennifer Nash-Boucher '93, is an alumna who had a great experience. "My mom is a kindergarten teacher and she just raved about Keene State. When I toured, I fell in love with the campus. It's not too far away from home, so it was the right distance for me, too," said Caitlyn, whose hometown is Gilmanton, NH. Caitlyn originally planned to follow in her mother's footsteps and major in elementary education because she loves working with children; it seemed like a natural fit.
In the fall of 2019, she decided to move up her study away plans to the following spring semester and she's grateful she made that quick decision given travel restrictions due to COVID-19. "I choose to go to South Africa because I didn't know anyone who had been there. I wanted to do my own thing and have my own journey. After doing some research, I was excited to go. It's a really beautiful country and I feel like a lot of students overlook it," she shared.
Caitlyn chose a service-learning program where she would work with children in addition to taking her courses. While she thought she would be getting the experience of working in South African schools, she instead was placed in a hospital working with pediatric patients. "I would pack toys and puzzles and visit children in the different wards. We'd play and talk and sometimes I would be the only friendly face they saw that day because a lot of their parents need to be home with other children or at work. Some days were difficult, but overall, the work was new and exciting for me. It made me realize that I want to help other families by getting into social work," said Caitlyn.
While the COVID-19 pandemic cut Caitlyn's experience short, she was able to be abroad for 10 weeks. In that time, she explored as much of the country as she could, which included cage diving with sharks, skydiving, and visiting Cape Agulhas, the southernmost point of Africa. "Studying abroad made me realize how privileged I am to be able to have those experiences 8,000 miles away from home. You can feel like you're living in the tourist bubble and that's another reason I wanted to do a service-learning program. I wanted to explore outside my comfort zone and do something that would have an impact," she said.
Caitlyn's back at Keene State now and pursuing a sociology degree with plans to apply to graduate school to become a social worker. "Studying abroad was really a life-changing experience for me and I think every student should consider it. Before, I was unsure of becoming a teacher, but now I know what I want to do. After having that experience, I'm excited for my future career. To anyone considering studying abroad, I say it's a self-journey where you'll learn a lot about yourself. I grew as a person and found my independence. Now, I feel like I can do anything."
Related Stories