Statement from President Treadwell & Dr. Dottie Morris: Gun Violence in the U.S.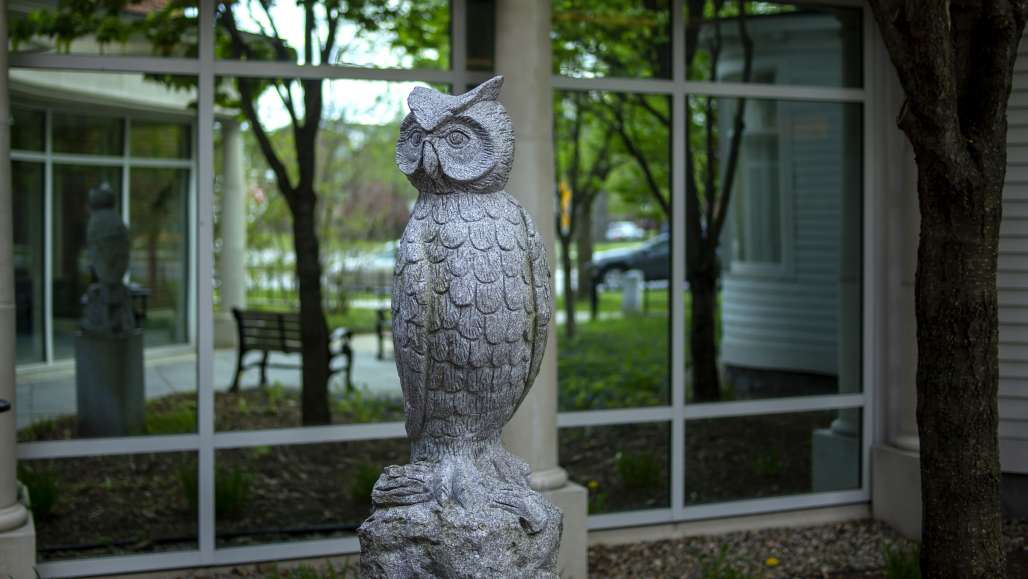 Dear Keene State Community:
Day after day, headline after headline, gun violence upends our nation.
We awoke Saturday to more grimness, the senseless mass shooting in Buffalo, New York, where authorities report a young, radicalized white male carried out a horrendous plan rooted in hate and fear. The attack claimed 10 lives; of 11 people shot, all but two were black.
Before the weekend was over, another shooting occurred at a California church where worshippers were singled out because of their national origin.
As a community, we are saddened once more, stunned by deadly violence perpetrated against a targeted population. We feel the brokenness of our times and are weighed down by its gravity.
These murderers ultimately resorted to guns, but in these and countless other incidents, the violence began long before, with an individual's unhinged ideas. These ideas become philosophies that go unchallenged, then find ideological homes in the rankest part of our culture…where they turn into deadly manifestos.
Keene State condemns hate crimes against any person or group. We stand against intolerance, dangerous rhetoric, and fringe elements that fuel the kind of deadly extremism that befell innocent citizens this week.
As an academic community, we must do our part to engage in courageous, inclusive conversations that highlight our shared concerns and pathways for constructive dialogue. But we must move beyond talk. With each hate-fueled, breaking-news episode of this kind, we are challenged to act. We will:
Remind everyone at Keene State that they can report bias, hate, or discrimination through our reporting portal.
Review our policies –– on searches, evaluation, conduct/discipline, bias, and discriminatory harassment –– to ensure we are co-creating a more open and inclusive community, where all members are protected and can act in the face of bias or bigotry when it occurs.
Challenge ourselves to more skillfully confront our biases, become better allies to our students and each other, and commit to changing our future for the better.
Beyond action, dialogue is still crucial. When our campus comes back together in the fall, we will recommit ourselves to conversations across differences. It is our common task to help others seek understanding, to process grief, and to make meaningful connections and highlight important resources.
Here are immediate opportunities to engage:
Look to our community members with ideas to share. We encourage you to review and discuss this article, "I Didn't Know If I Was Going To Be Seen Again" The Escalating Risk of Mass Violence in the United States, by our colleague, Professor Jim Waller, of our Holocaust and Genocide Studies program.

Join facilitated discussions on Zoom through the links sent to your Keene State email:
Friday, May 20 at noon
Tuesday, May 24 at noon

Participate in Equity and Diversity book discussions:
Thursday, June 16 and Thursday, June 23 at noon: Begin Again: James Baldwin's America and Its Urgent Lessons for Our Own, by Eddie Glaude, Jr.
Thursday, July 14 and Thursday, July 21: We will revisit the book, Caste: The Origins of our Discontent, by Isabel Wilkerson
In closing, we share the college's recently revised Values Statement:
At Keene State, we…
Respect all individuals and foster a supportive community.
Commit ourselves to life-long learning.
Strive to build a just society.
Work towards a sustainable and equitable world.
Take action to benefit others.
This statement is a reminder that decency, inclusion, acceptance, and understanding are at the center of all that we are and all that we seek to do.
Sincerely,
Melinda D. Treadwell
President
Dottie Morris
Associate Vice President for Diversity and Inclusion
Related Stories