Music Exchange at KSC Continues to Strengthen Keene-Einbeck Partner-City Relationship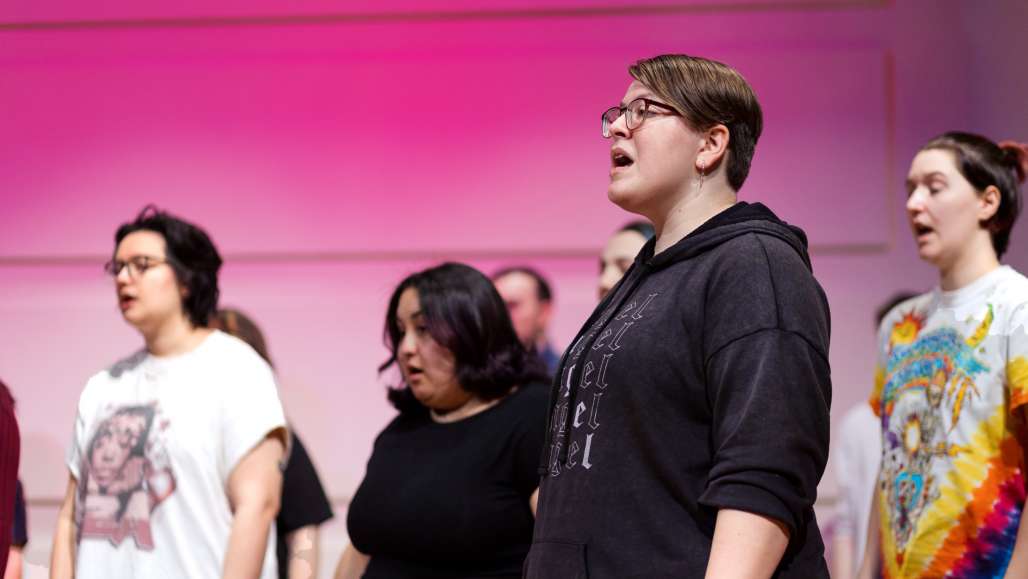 A longstanding partnership between Keene and its partner city, Einbeck, Germany, continues to enrich both communities.
In late March, a delegation of musicians from Einbeck will travel to Keene to participate in an international choral-cultural exchange. A City of Keene delegation visited Einbeck in Fall 2022.
The visiting German delegation will include 34 visitors and feature the Youth Choir of St. Nicolai under the direction of Karin Salzer. The Einbeck musicians will present an international choral collaboration performance on Sunday, March 26, at 7:30 p.m. in the Redfern Arts Center Alumni Recital Hall on the campus of Keene State College.
Other featured choirs will include the Grand Monadnock Choristers & Elm City Singers, directed by Esther Rhoades, and the Keene State College Concert Choir and Chamber Singers, directed by Sandra Howard.
First formed in 2002, the partner-city exchange gives civic leaders, young athletes, choral groups like the Youth Choir of St. Nicolai, and even quilters opportunity to travel, to forge long-distance friendships and to immerse themselves in a friendly foreign setting.
"The longstanding tradition of the Keene-Einbeck Partner City collaboration continues to bridge our two communities together to create pathways toward a common understanding and shared experiences," said Sandra Howard, professor of music at Keene State.
"Our music students and community member hosts contribute to and receive the benefits of these cultural exchanges, which I hope will blossom into even greater community engagement in the future."
The March visit to Keene will mark the fifth music exchange between the partner cities. The Chamber Singers of Keene visited Einbeck in 2012; VOICES visited Keene in 2013; the KSC Chamber Singers visited Einbeck in 2017; and Kantorei visited Keene in 2019.
Later this year, in May, 30 members of the Keene State College Music Department will travel to Einbeck for the sixth music exchange in the running series.
To purchase in-person and livestream tickets for the March 26 performance, go to: https://www.keene.edu/arts/redfern/ or call the Redfern Box Office at 603-358-2168.
Related Stories