Greek Life Competes to Win During Greek Week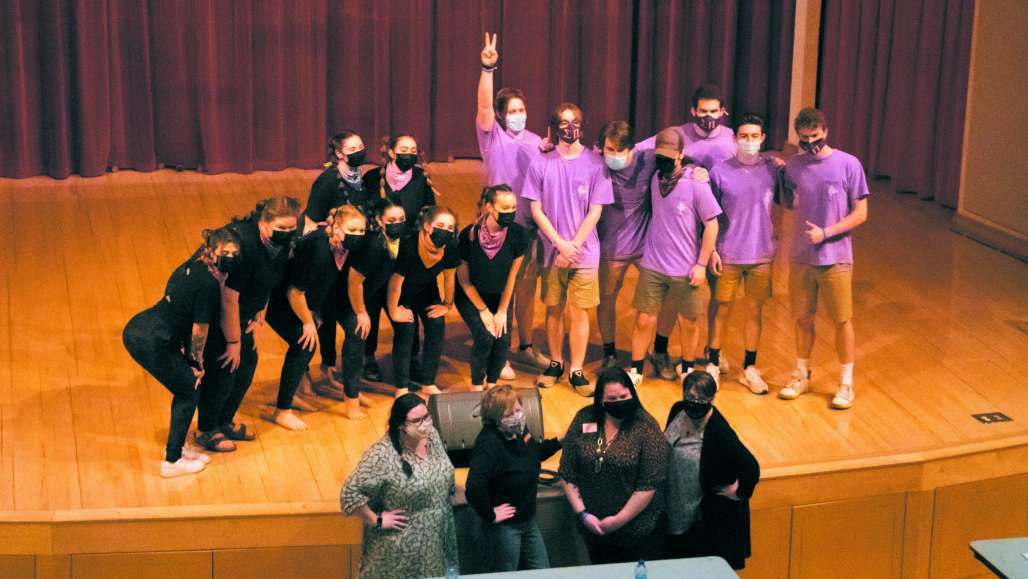 The Greek community at Keene State hosted their annual Greek Week with activities available for everyone. Keene State currently has three affiliated sororities and four affiliated fraternities on campus: Phi Sigma Sigma, Delta Phi Epsilon, Delta Xi Phi, Phi Lambda Chi, Tau Kappa Epsilon, Alpha Sigma Phi, and Sigma Pi. Every year, these organizations put on Greek Week where they go head-to-head against each other in friendly competitions and community service projects.
The week started on Friday, April 23, where the organizations participated in "Green Up Keene" and went around the city to pick up litter and make Keene a greener and cleaner place. On Monday, April 26, they hosted a Greek community parade where each organization showed their pride as they headed to Joyce Fields to participate in Field Games such as badminton and corn hole. On Tuesday, April 27, Greek Life hosted a movie night and s'mores on Fiske Quad, an event open to all students. On Wednesday, April 28, the organizations competed against each other in an air-band performance where Delta Phi Epsilon took home the gold. A Family Feud game show took place on Thursday, which was also available for both in-person and remote students, who had the chance to team up and win prizes. On Friday, Phi Sigma Sigma was crowned the champion of Greek Week and Greek Life and the Student Activities Council ended the week with a campus-wide cookout and several band performances in the Mabel Brown Room and on the Student Center Lawn.
Jaymison (Jaymi) Greismer '21 was a new member to Phi Sigma Sigma last spring and currently is a remote-learning student. "I never got to experience a Greek Week because COVID hit and then I thought I wasn't going to be able to do it this year because of me being remote but they made it work," she said. "It is definitely one of those events that would be hard to plan to include remote students but they did it and I am so grateful for the experience! Being Greek means family and lifelong connections and just because I am remote doesn't make me any less of a member."
Vice President of Programming for the Panhellenic Council Casey Brown '21 said a lot of time and thought went into planning Greek Week to ensure it was both safe and accessible for everyone. Casey, who is also a member of Delta Phi Epsilon, worked alongside Patrick Doyle '21, who is the vice president of programming for the Inter-fraternity Council and a brother of Sigma Pi. Both met with all of the chapter presidents and the Fraternity and Sorority Life Advisor Brandon Carta to ensure the proper guidelines were transparent to the whole community.
"Not having a Greek Week since 2019, there were obvious concerns for the safety and wellbeing of our community members who have never experienced a COVID conscious Greek Week, but our community was ready to continue to be safe and uphold our leadership values and engage in these activities," said Casey.
Casey also talked about the importance of opening up the events of Greek Week to the whole Keene State community. "In the past, Greek Life has felt extremely exclusive and it really is not! Allowing members outside of the community to see what we are about is essential to the growth and development of the community. For recruitment purposes, allowing other students to see and attend events that are the most anticipated in our own community allowed for students to see Greek Life in a positive light and really see what we are about. Including the Social Activities Council in planning our concert and cookout event on Friday was an excellent example of the collaboration efforts needed in order to strengthen the bonds of student organizations," added Casey.
Check out Greek Life for more information about the Greek Life community at Keene State, or email Brandon Carta.
By Jack Hanson '21
Related Stories