Construction Safety Student Lands Job Before Graduation through KSC Connections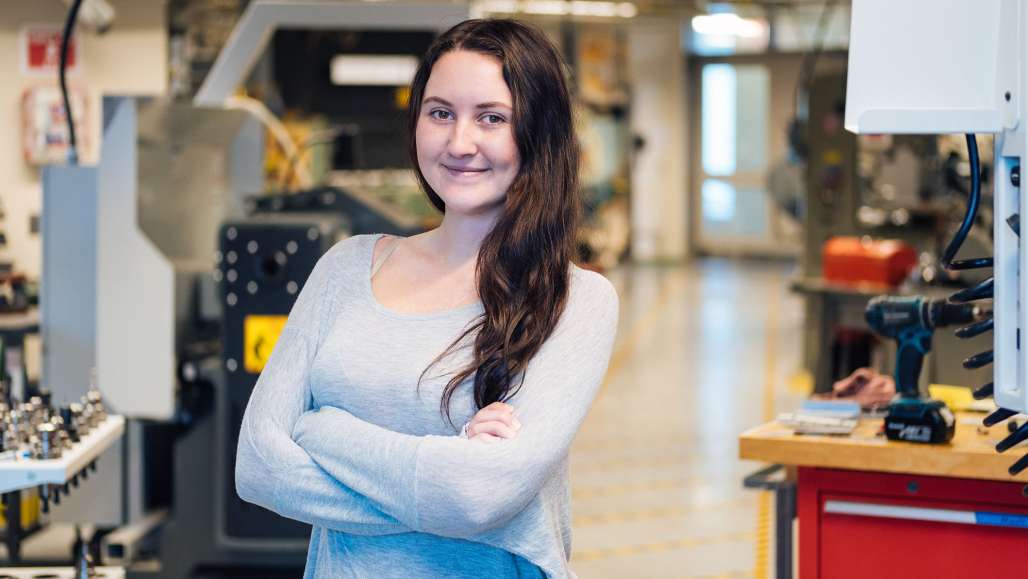 Keene State senior Paige Rust is looking forward to using her construction safety minor and Safety and Occupational Health Applied Sciences degree in her position with Michels Corporation after she graduates. Paige, who is from Granby, Connecticut, will observe workers to identify ways to make them safer, she'll make recommendations for safety improvements on worksites, and she will travel extensively to conduct her important work.
"The safety program at Keene State evolves with the industry, and the professors in the program are on top of the latest information and approaches. They make it clear how what you learn in the classroom applies directly on a worksite," said Paige. "This degree is so valuable, because it's hard to find an undergraduate safety degree other places, and with Keene State, you get to meet many potential employers while still in college. I declared safety as my major in my sophomore year, and I'm so glad that I did."
Paige found her internship and future full-time position at Michels through the safety career fair that Keene State holds for students every year. She's excited to begin her position that will use her skills in teamwork, critical thinking, along with her industry knowledge. Congratulations, Paige!
Find more details on the Construction Safety Sciences degree.
Related Stories