What Can You Do with a Biology Degree?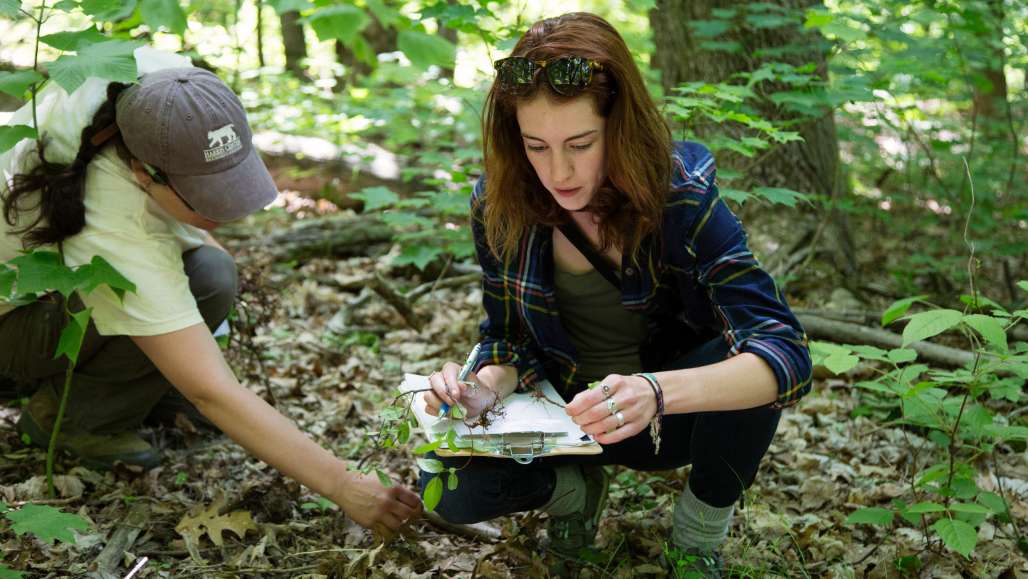 Lots! Biology is the study of life, which makes it a pretty huge topic. In fact, it's so huge that it covers every bit of the living world – from cells to ecosystems. So it's no surprise that the career possibilities for biology majors are endless!
You can work outdoors in: wildlife conservation and rehabilitation, field research, forestry, horticulture, outdoor education, agriculture, and lots more …
Or …
You can work indoors in: botanical illustration, pharmaceutical sales, medicine, outdoor education, science writing, zookeeping, business, nonprofit management, civil service, genetic counseling, lab tech, environmental law, forensic science, middle school, high school, or college teaching – just for starters.
To give you a few more ideas, check out these recent Keene State graduates who majored in biology:
Timothy Hastings '13, research assistant at Joslin Diabetes Center, Allston, Massachusetts
Andrew Bosco, science teacher and coach, Ayeyarwaddy International School, Mandalay, Myanmar
Christine McInnis '10, immune-oncology scientist, Torque Therapeutics, Boston
Rudo Mazaiwana '16, associate scientist, Pfizer, Andover, Massachusetts
Michael McGuinness '14, fisheries technician, Normandeau Associates, Keene, New Hampshire
Niko Brown '15, biological science technician at ASDA APHIS Wildlife Service, Honolulu, Hawaii
Jenn Gordon '11, senior quality assurance engineer, Philips Research, Cambridge, Massachusetts
Vanessa Poirier '17, research technician, Harvard University, Cambridge, Massachusetts
Jay Sahasakmontri '16, EMT, Trinity EMS, Lowell, Massachusetts
J-Lynne Brown '10, Public Health analyst, Centers for Disease Control and Prevention, Atlanta, Georgia
Cara Logerfo '14, histotechnologist, Dartmouth-Hitchcock medical center, Lebanon, New Hampshire
Related Stories