Wonder How You Can Use Your Chemistry Degree for a Better World?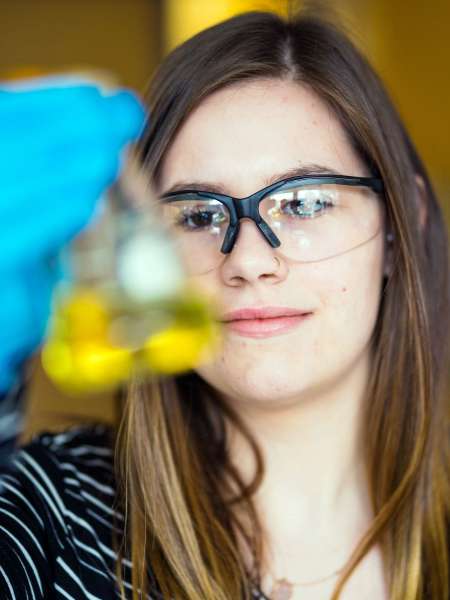 Chemistry. Sure, it's about working in a lab. And you also decide how to use your degree for a better world.
With your degree from Keene State you can:
Have a career in cosmetic chemistry. Find ways to test products without having to use animals. Alayna Massie, class of 2020, is pursuing a career in this field.
Do research that can lead to understanding how cancer grows. Students are doing this research with our professors right now.
Help to make medications safe for consumers by being an expert in quality control in the pharmaceuticals industry.
Create new products that keep people safe. Like one of our grads who created a product that detects unsafe chemicals in time of war.
Chemistry. It's here for you at Keene State.
Related Stories