5 Reasons Why Students Should Do Undergraduate Research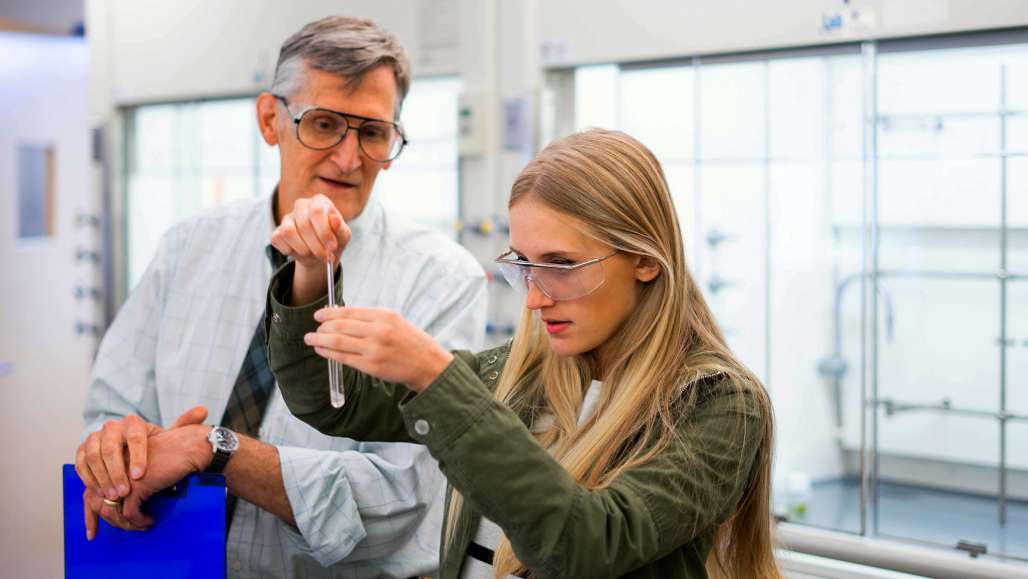 Interested in biology? Dance? Safety studies? Opportunities to partner with professors on research as an undergraduate exist for our students in over 40 academic areas of study. Students can work directly with professors on research projects, and they get published, too! Here are five reasons why students should take advantage of undergraduate research opportunities.
1. Explore your career options
Kole Nunley, a computer science major, wanted to learn how to apply machine-learning to a real-world scenario. That interest led him to publish "Detecting network Intrusions Using a Confidence-Based Reward System" in IEEE with Professor Wei Lu. "My research is how to apply machine learning to cybersecurity," he said. "I'm specifically interested in how to prevent intruders from entering the computer networks that we use every day and doing things like steal your information or installing viruses." Kole now hopes to work in the cybersecurity field after he graduates. You can hear more about Kole's research in this Facebook video.
2. Build your resume and gain transferable skills
Student research is regularly published in influential academic journals and the research experience helps to hone critical thinking and analytic skills, which are invaluable in many professional settings. Charles Stoll minored in anthropology and his research with Professor James Stemp on artifacts used in ancient Maya culture sharpened his ability to examine how humans interact with their environment, a skill he uses in his environmental geography career. His article, "Down the T'uhl Hole: Technological, Metric, and Functional Analyses of Chipped Stone from an Ancient Maya Chultun," was published in Lithic Technology Vol. 43.
3. Get a leg up on graduate school
While Brad Stebenhaus was studying biology at Keene State, he also worked with Biology Professor Jason Pellettieri to develop a protocol for examining apoptotic cells. Their research "Detection of Apoptotic Cells in Planarians by Whole-Mount TUNEL" was not only published in Planarian Regeneration: Methods in Molecular Biology, but certainly helped prepare him to earn a master's of science in biochemistry and cellular and molecular biology at The John Hopkins University School of Medicine.
4. Contribute to our understanding of real-world issues
Yes, research can be really academic, but it can also be about real issues in our world, too! Students Patrick Kelley and Tara Pratt worked with Environmental Studies Professor Nora Travis to research how human health is affected by particulate matter created by biodiesel fueled engines. The results of their work, titled "Effect of Biodiesel Fuel on Real-World Non-Road Heavy-Duty Diesel Engine Particulate Matter Emissions, Composition, and Cytotoxicity," was published in Science of the Total Environment.
5. Practice your presentation skills
Most students present their undergraduate research at conferences, symposiums, and other events like Keene State's annual Academic Excellence Conference. Chelsea Freleng, an exercise science major, was awarded a Summer Undergraduate Research Fellowship to fund her research about the effectiveness of using fitness monitors. Her analysis, titled "Effects of Brief Fitbit Use on Physical Activity & Cardiometabolic Risk," was published with Professor Melanie Adams in Journal of Physical Activity Research.
Related Stories