Hoot, Hoot, Hooray! Giving Tuesday a Success!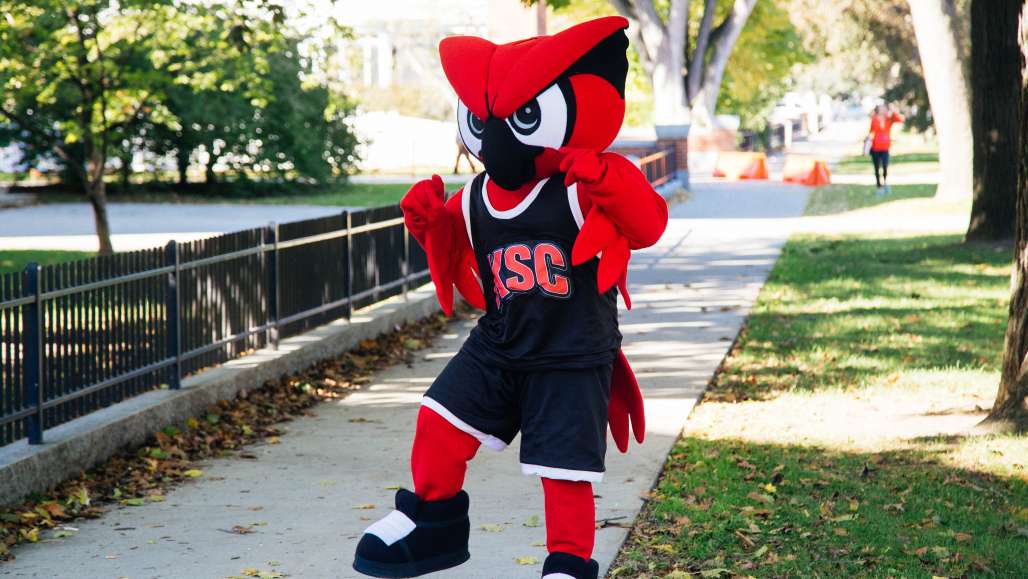 Friends of Hootie really came through for Keene State on Giving Tuesday, November 27. Donors helped the College surpass the fundraising goal of $50,000, bringing in a total, so far, of $68,873.
Included in that amount is a $25,000 challenge match provided by a generous alumnus, and a donation by President Melinda Treadwell to the KSC Promise Scholarship fund.
Students, staff and faculty, alumni, and friends contributed, kicking in funds to help provide scholarships to make it possible for more students to graduate and go on to do great things in the world.
College fundraisers staffed a table in the Student Center the day of the event, handing out owl-shaped cookies and bestowing Giving Tuesday stickers to people who made a donation.
June Churchill and her husband, Keene residents who take advantage of concerts as well as College of Lifelong Learning classes aimed at retired people, were among those who contributed in person. "We love everything that the Music Department is doing," Churchill said. "We attend a lot of their shows and recitals."
Happy to have retired to Keene, and especially happy with the College's offerings for local residents, she added, "Keene State is good to us. That's why we wanted to donate."
To the Churchills and all the other Keene State boosters who supported students with a donation, Thank You, and Hootie Hoo!
Related Stories