Kudos for Faculty, Staff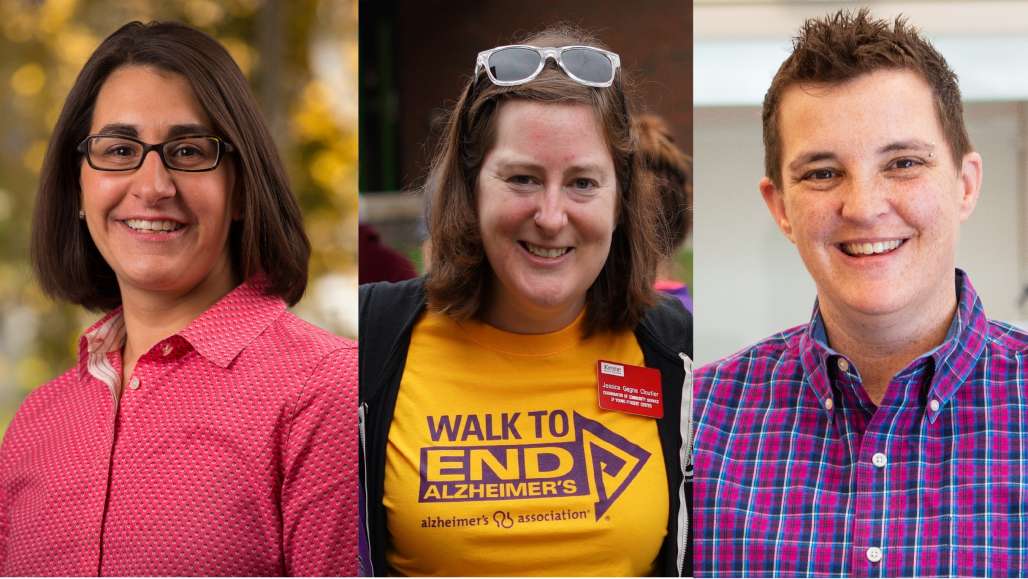 Keene State faculty and staff members aren't just dedicated to helping students succeed – they're also stars in their fields. Read about three who have recently been honored with awards for the work they do:
From the Safety and Occupational Health Allied Sciences Department: Linda Martin, a faculty member and coordinator with Keene State's online master's program in safety, was awarded the National Safety Council's Marion Martin Award at the council's annual Congress & Expo October 22. Presented annually to an outstanding female safety professional, the award celebrates the accomplishments of women in safety who have paved the way for other women in the profession.
Martin, an industrial hygienist, is board president of the Board of Certified Safety Professionals. "She has demonstrated the highest commitment to safety as a global core value in the world of EHS, and in engaging women, young professionals, returning veterans, and professionals from other industries to join and advance the field of safety," wrote Kathy Bernstein of the National Safety Council.
From Student Involvement: Jessica Gagne Cloutier, coordinator of Community Service, was honored at the September 14 Alzheimer's Wine & Cheese Gala at Bentley Commons, Keene, for "her invaluable dedication and service on behalf of the Alzheimer's Association." The event is held annually to raise funds and awareness for the Alzheimer's Association.
Gagne Cloutier has been instrumental in coordinating Keene's Walk to End Alzheimer's, a national event held each fall in over 600 communities. The walk raises awareness and funds for Alzheimer's care, support, and research. At Keene State, Gagne Cloutier works to connect students to community service opportunities locally, nationally, and internationally. She coordinates the Alternative Break program, which organizes semester break trips during which students volunteer for a variety of causes.
From the Dietetic Internship Program: Director Stephanie Chmielecki was named the 2018 Maggie Terninko Award winner by the New Hampshire Academy of Nutrition and Dietetics. She earned the honor for her work in public policy. "Your prodigious work over the past years has meant that this affiliate is current with our responsibilities to our members, the Academy and the public," wrote academy past president Peggy Connors in notifying Chmielecki of the award.
The Dietetic Internship at Keene State is an 11- to 18-month program for people who have a bachelor's degree in a nutrition-related field and are working toward becoming a registered dietitian.
Related Stories